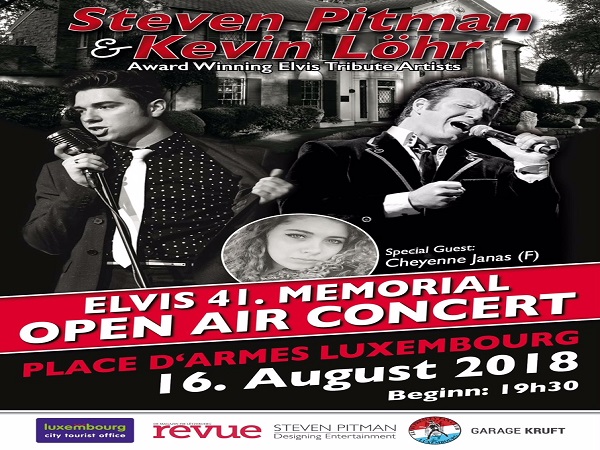 Elvis tribute artists Steven Pitman and Kevin Löhr will be performing a memorial open air concert in Luxembourg City's Place d'Armes on 16 August 2018 to mark the 41st anniversary of Elvis Presley's death.
The award-winning tribute artists will be joined on this occasion by French guest singer Cheyenne Janas to honour the memory of the King of Rock and Roll who died on 16 August 1977.
The concert, organised by the Ville de Luxembourg, will begin at 19:30.