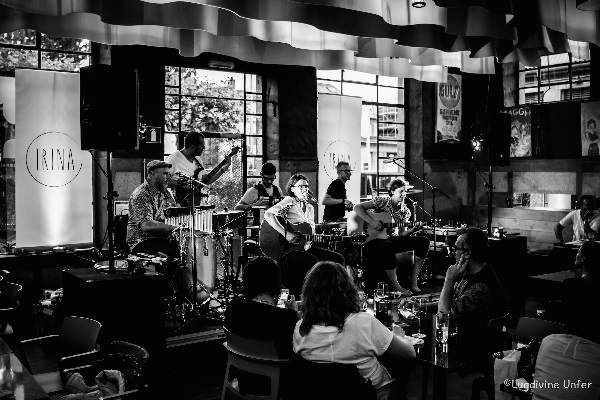 Credit: Lugdivine Unfer
The band Irina will be performing at the Brasserie K116 in Esch-sur-Alzette on Wednesday 27 June 2018, from 21:00.
Every last Wednesday evening of the month, Brasserie K116 offers dinner-concerts featuring some of the best artists from Luxembourg and the Greater Region.
This month's concert will feature Irina, a group founded in 2010. At the time, the band consisted of one voice and two guitars (Irina Holzinger and Kim Mersch). In the name of their love for melodies, the members tried to combine the melancholy of folk music with the lightness of pop music.
Since then, the musical family has grown and Irina has become a group of many talents. Their music is full of energy, joyful and carried by a unique voice. Irina mainly operates in Luxembourg, but has also performed in Belgium, France and Italy. On 26 March 2016, the band presented their latest album "Home" at the Kulturfabrik in Esch-sur-Alzette.
As always, the concert is free of charge.
For more information or to reserve a spot at this event, visit https://www.k116.lu/.