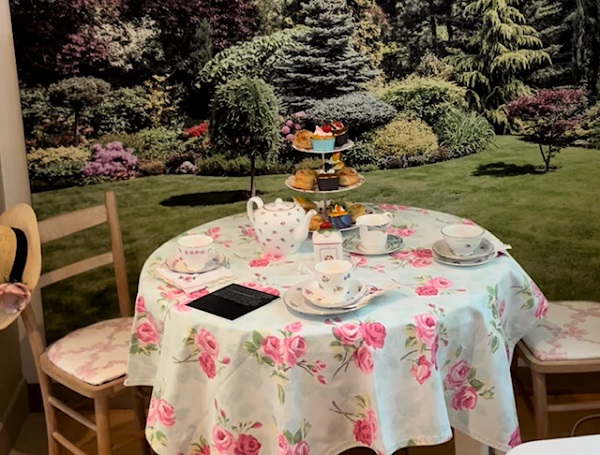 Credit: BLC
The British Ladies Club of Luxembourg (BLC) is currently exhibiting select items at the Lëtzebuerg City Museum, as part of a temporary exhibition dedicated to local associations: "Komm, mir grënnen e Veräin! Associative life in Luxembourg City since the 19th century".
Chronicle.lu reached out to Wendy Casey, PR Manager at BLC, to learn more about the BLC exhibition, which runs until 16 March 2023.
Chronicle.lu: How did the BLC exhibition come about?
Wendy Casey: We first read about the exhibition back in February 2021 in City, the official magazine of the City of Luxembourg. It announced that an exhibition of "Associative Life" was planned to run from March 2022 and invited clubs to get in touch with the City Museum detailing items they wished to exhibit. This article was mentioned during our March 2021 committee meeting and Victoria Hodgson, our then Chair, asked me to contact the museum and express our willingness to participate.
Chronicle.lu: Who decided what should be displayed - the BLC or the City Museum?
Wendy Casey: The BLC. I called Gilles Genot, curator of the exhibition, and discussed a couple of ideas we had, including a car boot sale and garden tea party exhibit. He explained that while many clubs had already approached him, our role in assisting women to integrate in Luxembourg made us particularly interesting. We were asked to play an active role in curating and designing our very own exhibition in a separate room at the end of the museum hall. How we chose to use the space and present ourselves was entirely our own decision and his team assisted us by building the necessary display cases, props, assemby and providing screens, projectors and technical support.

Chronicle.lu: How did you collect information for display?
Wendy Casey: This was surprisingly straightforward as much of the information was known by Victoria and members of our committee. After much brainstorming, shout-outs to members and several meetings with the museum team, we came up with a plan on how to use the floor and wall space to maximum effect.
Timing was also on our side. The museum was able to send a photographer to our May 2022 car boot sale and film the event. The footage of the sale is projected on one wall and is an intrinsic part of our car boot sale installation.
Chronicle.lu: Did you provide texts to the museum describing the club, its history and activities?
Wendy Casey: Yes, Victoria and I wrote a brief history of the club together with explanatory texts to accompany each of the exhibits. The museum translated these into French, printed and mounted them. They also built a giant plaque of the BLC logo which we will be allowed to keep, and they created a barcode for display which can be scanned by visitors to reach the BLC membership form.
Chronicle.lu: Did you provide any feedback from members?
Wendy Casey: Yes. During the 2022 car boot sale, the museum photographer filmed a series of interviews with members explaining what the BLC means to them. Visitors can tap on photos of the interviewees and listen to their insights via a touch screen mounted on an adjoining wall.
Chronicle.lu: Is the club planning a visit to the exhibition before it concludes?
Wendy Casey: Yes, we will be holding a welcome ceremony at the museum on the evening of 23 February and guests will be able to walk freely through the exhibition halls and enjoy the exhibits.