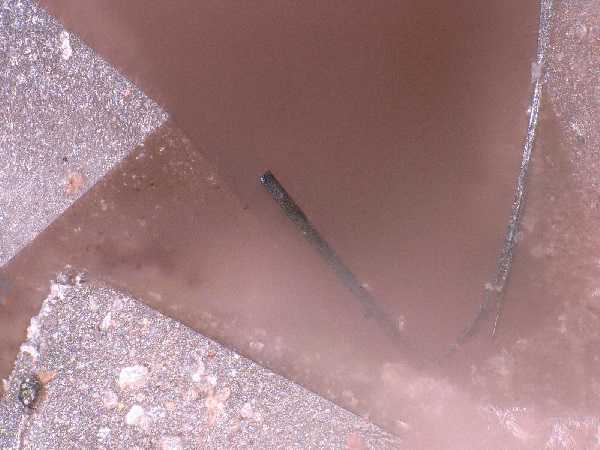 "Luxembourgite"; Credit: National Museum of Natural History
A new mineral species has been discovered in Luxembourg and given the name "Luxembourgite".
On 9 April 2019, the International Mineralogical Association (IMA) validated the first new mineral species found in Luxembourg. Due to its novelty, the international research team, including Simon Philippo from the section of geology/mineralogy of the National Museum of Natural History, gave it the very symbolic name of Luxembourgite.

To date, there are approximately 5,400 officially recognised minerals. The number of mineral species is very low compared to other sciences and the discovery of a new mineral species is therefore a feat. Indeed, on average, researchers find on average fifty new species each year across the globe. And yet, by chance, Luxembourgite was found in the vicinity of the former Stolzembourg copper mine during work carried out by the SEO in the north of the Grand Duchy. The scientific collaborator of the museum's mineralogy section, Jean-Baptiste Burnet, brought back the first samples for study to the museum.
Luxembourgite is a microscopic mineral, but with an atypical composition. Its length is on average 200 μ (0.2 mm) and its thickness of 5 μ (about 10x less thick than a hair and close to the size of a red blood cell). Its chemistry is exceptional for Luxembourg's regions; it is composed of silver, copper, lead, bismuth and selenium. Its official formula is: AgCuPbBi4Se8.
The research team composed of Simon Philippo, Fréderic Hatert (professor at the University of Liège) and Pietro Vignola (researcher at the University of Milan ) are currently writing a scientific article that will fully describe this new species. In the meantime, the holotype of this new species is preserved in the collections of the National Museum of Natural History.