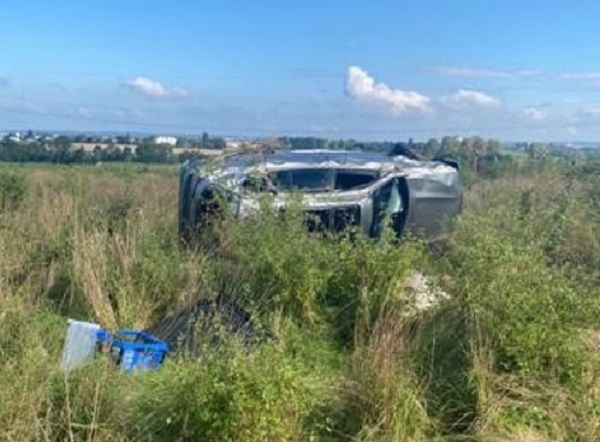 Credit: Police Grand-Ducale
The Grand Ducal Police have reported that one person suffered serious injuries in a road accident on the N4 in Luxembourg on Tuesday morning.
At around 09:20 on 31 August 2021, a motorist was driving along Rue de Luxembourg (N4) from the direction of Boulevard de Kockelscheuer towards Leudelange when he / she lost control of the car and ended up in the opposite lane. The vehicle then came off the road and into an adjacent meadow, where it overturned several times across a distance of around 100 metres before coming to a standstill in a field on the side of the road.
The driver suffered severe injuries and received first aid on site before being taken to hospital.
In the aftermath of the accident, traffic was reduced to one lane. An accident report was drawn up.