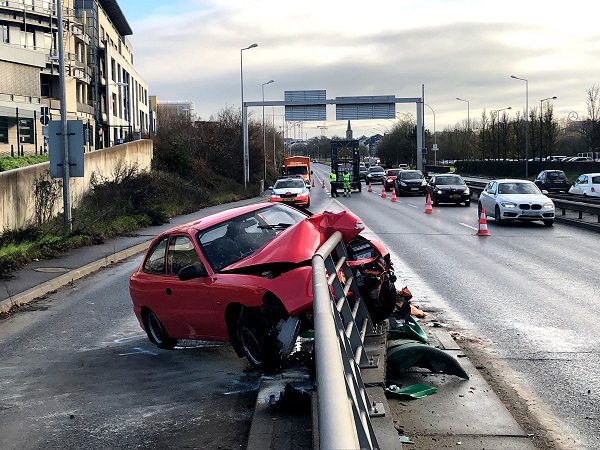 Credit: Police Grand-Ducale
The Luxembourg Police have reported the death of a 70-year-old motorist following a serious traffic accident that occurred this morning in Luxembourg-Hollerich.
The motorist collided with the crash barriers of the motorway underpass in Salzhof in Hollerich. Reasons for the crash remain unknown.
Paramedics attempted to resuscitate the victim, but the man, who was from Luxembourg City, died at the scene of the accident.
Having been informed of the accident, the prosecution ordered a forensic investigation. Two lanes were closed to traffic until about 12:00.