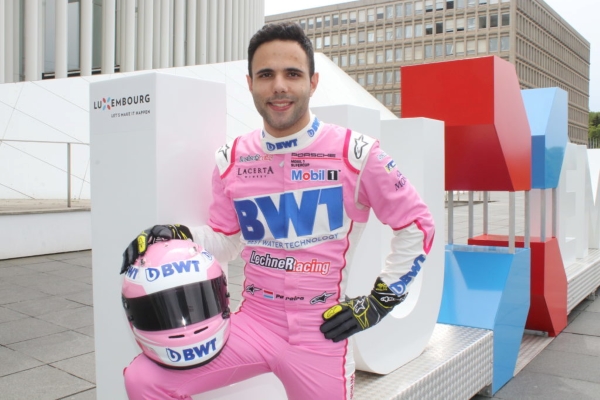 Dylan Pereira; Credit: © ATP / Arthur Thill
On Sunday 11 September 2022, Luxembourg's Dylan Pereira, representing BWT Lechner Racing team, won the 2022 Porsche Mobil 1 Supercup at the Autodromo Nazionale di Monza, Italy, his first Supercup title.
On this ocassion, Luxembourg's Minister of Sports, George Engel, congratulated Mr Pereira and said: "My sincere congratulations on your victory in the final classification of the Porsche Mobil 1 Supercup 2022 equivalent to the title of champion. Your first! Cheers!"
Commenting on the success, Minister Engel said: "A well-deserved reward after a dazzling season, the result of hard, persevering and conscientious work, with the support of a successful and well-rehearsed team". He continued, "Congratulations Dylan for your superb season and good luck for the sequel which promises to be interesting", and concluded: "As a true sporting ambassador of the Grand Duchy of Luxembourg, you have contributed to the brand image of our country, faithful to the slogan 'Lets make it happen' ".