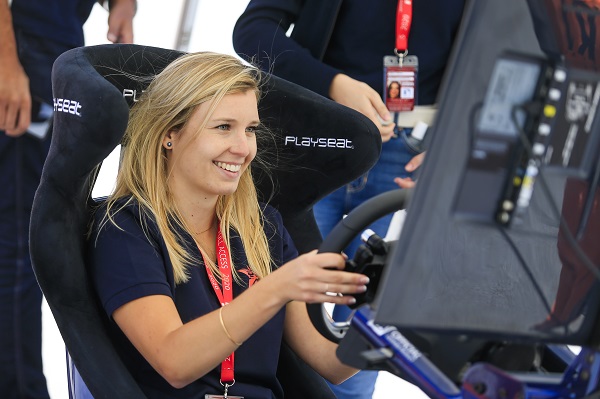 The Automobile Club du Luxembourg (ACL) and the Fédération Internationale de l'Automobile (FIA) are searching for a new rally star at this year's International Motor Show.
The ACL, represented by its sport department, will once again be present at the International Motor Show, which is taking place at Luxexpo The Box in Luxembourg-Kirchberg from 19 to 21 November 2021.
Alongside the experts at their disposal at the ACL stand, visitors will also be able to see one of the recently commissioned electric karts from the Mondercange kart track up close and try their hand at the rally racing simulation.
On this occasion, the global "FIA Rally Star" young talent detection programme is stopping off in Luxembourg. This is the world's first talent scouting programme to find, train and develop the skills of young race drivers aged 17-26.
Candidates, who must have a Luxembourgish passport, will have the right to three passages on the rally simulator of the game "WRC 9". In each of the 48 participating countries, the winners will directly qualify for the European continental final which will take place in January next year.
The world's best talents will then come together in the continental finals to compete in the Cross Cars LiveLife TN5 XC, which will be on display at the International Motor Show. A driver from each continental final will join the FIA Rally Star team for a training season in order to gain real rally experience before joining the FIA ​​Junior WRC.
Those wishing to take part can register for free at the ACL booth during the International Motor Show or online at: https://lu.fiarallystar.com/en/luxembourg-digital-challenge.