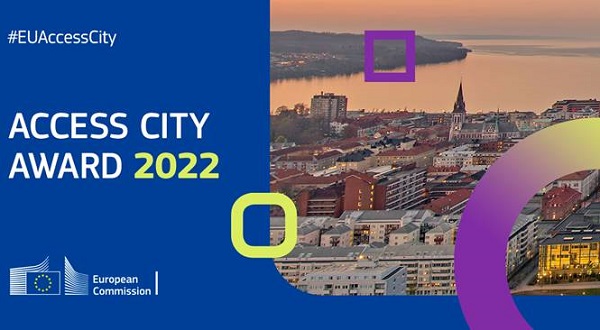 Luxembourg City has been shortlisted for the 12th edition of the Access City Award, an initiative launched by the European Commission which recognises and celebrates a city's willingness, ability and efforts to become more accessible to people with disabilities.
Luxembourg is one of six European cities to be shortlisted for next year's award, alongside Barcelona (Spain), Helsinki (Finland), Leuven (Belgium), Palma (Spain) and Porto (Portugal). These cities now have the chance to be recognised for their work to become barrier-free and accessible to people with disabilities.
Helena Dalli, European Commissioner for Equality, explained: "Accessibility is a precondition for persons with disabilities to fully and equally participate in all areas of life. We want to reward those cities that are leading by example in making accessibility a reality. In these cities everyone can get to the office, the theatre or the park without facing any barriers".
Winning cities showcase how to make it easier for people with disabilities to gain access to public and private areas, including housing, workplaces, public transport, playgrounds, and information and communication technologies (ICT). This year, 40 cities across the European Union (EU) applied for the award. National experts pre-selected candidates and an EU expert jury have now shortlisted six cities.
The winners of the award will be announced on 3 December 2021 at the Access City Award ceremony during the European Day of Persons with Disabilities conference, organised by the European Commission together with the European Disability Forum. This year's edition of the Access City Award will give a special mention to a city that has made outstanding efforts to make its train stations accessible for persons with disabilities, marking the European Year of Rail.