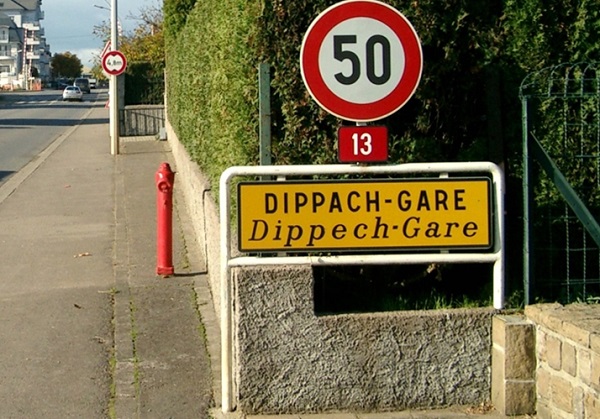 Credit: Wikipedia / Pecalux
Stakeholders of the construction project for a Dippach-Gare bypass yesterday agreed to rapidly advance the evaluation and participatory procedures following several delays.
On Monday 10 February 2020, the municipal officials of Dippach and Reckange-sur-Mess met with Luxembourg's Ministry for Mobility and Public Works, François Bausch, and Minister of the Environment, Climate and Sustainable Development, Carole Dieschbourg, following recent discussions on the delay of this project, which aims to abolish the PN5 level crossing of the Luxembourg-Pétange railway line.
At the end of this meeting on a long-term project that had already experienced significant delays, the stakeholders agreed on a rapid advancement of the evaluation procedure and public participation while ensuring that the authorisation files are legally irreproachable.
As a next step, the Ministry of Mobility and Public Works will start the environmental impact assessment procedure in accordance with the law of 15 May 2018. The aim is to complete the field studies before the summer, using new scientific data updated in 2019 by the Ministry of the Environment, Climate and Sustainable Development within the framework of the declaration of special protection zones.
As soon as the baseline studies are completed, the stakeholders will meet again to jointly prepare the public consultation. This participatory stage, which is an integral part of the authorisation dossier, could be launched as soon as the studies are finalised, either before or after the summer holidays 2020.
Based on a scenario of good agreement between all the stakeholders and with the support of the municipalities during the presentation to the public, the authorisation dossier could be concluded towards the end of this year. Thereafter, the call for tenders for the works may be launched.