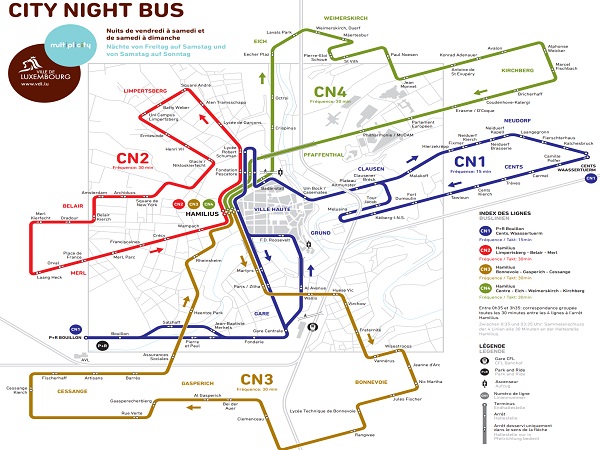 Credit: VdL
The Ville de Luxembourg has announced that it will operate a fleet of late-night buses this Easter Sunday night.
The City Night Bus, a free night bus service in Luxembourg City and its surroundings, will operate during the night of Sunday 21 to Monday 22 April 2019, according to the usual weekend schedules.
This should facilitate the journeys of visitors and customers of cafes, restaurants, theatres, cinemas and other sites in the Luxembourg capital this Easter weekend.