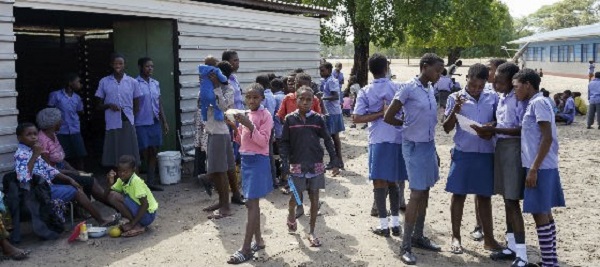 The application process for the 7th European Microfinance Award, which opened on 13 April, closed on 1 June, with a final tally of 30 organisations from 19 countries applying.
As outlined previously, this Award's theme is Microfinance and Access to Education, and the list of applicants is as diverse as ever, both in terms of geography and type of organisation.
While specifics surrounding the applications must remain secret throughout the evaluation process, the quality of applications is reportedly outstanding, and they represent a whole spectrum of approaches to an important problem - a defining one of our time. Sixty million young children worldwide are not enrolled in primary education. Even more secondary-age students miss out on secondary tuition. Fewer than 75% of primary school teachers meet national standards. Over 75 million young people worldwide are unemployed, probably three times that are under-employed, with demographic bubbles in emerging economies meaning this number will continue to worsen. Yet often, paradoxically, employers cannot find enough skilled entry-level workers! And girls are 30% more likely never to enrol in school than boys.
With the 7th European Microfinance Award being focused on "Microfinance and Access to Education", it is intended to recognise the role of microfinance in enabling access to education for children and/or skill-training for youth and adults to enhance their employment and self-employment.

The 2016 Award has attracted applications from institutions with initiatives that increase access to and quality of education for children, youth and adults by serving the needs of both students and schools. These can include financial products and non-financial services that have a tangible impact on children's school education or on programmes aimed at creating employment opportunities for young people and adults.

The Award of €100,000 is granted by the Directorate for Development Cooperation and Humanitarian Affairs of Luxembourg's Ministry of Foreign and European Affairs and is jointly organised by the Ministry, the European Microfinance Platform (e-MFP) and the Inclusive Finance Network Luxembourg (InFiNe.lu). It will be presented on 17 November 2016 during the European Microfinance Week in Luxembourg.
For further information, see www.european-microfinance-award.com