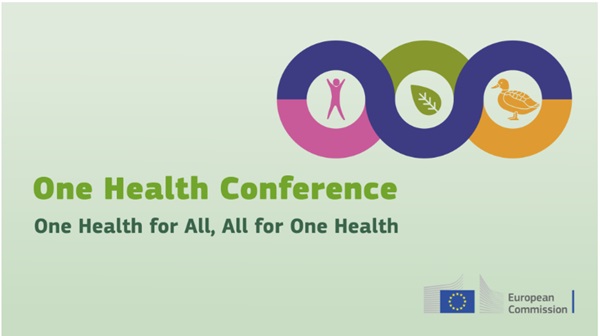 On Monday 13 November 2023, the European Commission's Directorate General for Health and Food Safety is set to host a high-level conference in Luxembourg centred around the theme of "One Health".
Under the banner of "One Health for All, All for One Health," the conference will explore exemplary collaborations guided by the "One Health" principle. It aims to delve into the most effective methods of implementing and gauging the "One Health" approach for future initiatives within the framework of the European Health Union. Commissioner for Health and Food Safety, Stella Kyriakides, will inaugurate the conference with an opening speech delivered via video message.
The COVID-19 pandemic has underscored the interconnectedness of human health, animal welfare, and ecosystems. In the last three decades, over 75% of newly identified human pathogens have originated from animals. Simultaneously, environmental factors, ranging from climate change to water pollutants, exert an increasing impact on human health. Antimicrobial resistance in humans, responsible for over 35,000 annual deaths in Europe, is intricately linked not only to antibiotic resistance in animals but also to broader issues such as climate change, biodiversity loss and pollution, the European Commission noted.
The One Health approach aims to emphasise the necessity for comprehensive action across all stages of the biological chain and to encourage cross-sectoral collaboration. This approach has the goal of combatting antimicrobial resistance and addressing health threats by fostering prevention, detection, preparedness, and response strategies.
This event will be held at the European Convention Centre Luxembourg (ECCL) in Luxembourg (1, rue du Fort Thüngen, 1499 Luxembourg) from 09:00 to 17:45 and will also be streamed online at this link. Registration for onsite attendance is now closed.