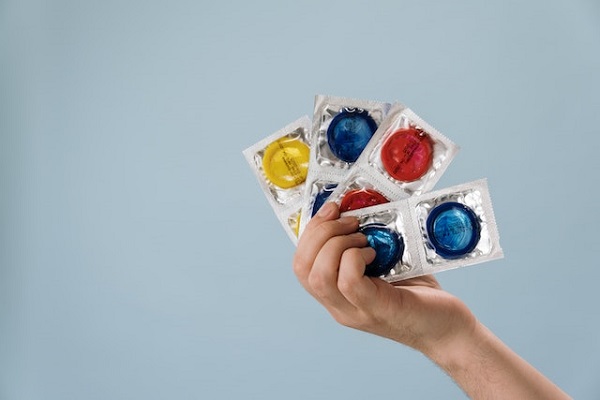 As every year before summer, the Luxembourg Ministry of Health has launched a communication campaign to raise awareness among the population, more particularly young people, about protecting themselves against sexually transmitted infections (STIs).
"Our goal is to inform about the risks associated with unprotected sex and to encourage young people to adopt responsible sexual behaviour. These behaviours imply in particular the use of condoms and regular screening for people with an active sexuality", specified Luxembourg's Minister of Health, Paulette Lenert.
STIs are a major public health problem worldwide. According to the World Health Organization (WHO), more than one million people contract an STI every day. Preventing these infections is therefore a priority for the health and well-being of the population. In Luxembourg, the number of reported STIs (chlamydia, gonorrhoea, syphilis) increased from 1,755 in 2021 to 2,171 in 2022, which corresponds to an increase of 23.7%. This is mainly due to an increase in cases of chlamydia, according to Luxembourg's Ministry of Health.
Since most STIs cause few or no symptoms, people can be infected and contagious without knowing it. STIs can have serious consequences for health (AIDS following an HIV infection, cancers following an infection with the human papillomavirus, infertility in the case of chlamydia infections - HPV), if they are not prevented, diagnosed and treated in a timely manner.

The ministry has recommended the following actions in view of preventing STI transmission: getting vaccinated against HPV and hepatitis A and B; using a condom for each sexual act and with each partner whose sexual health status is unknown; getting tested for STIs and HIV regularly if having multiple partners; screening for STIs and HIV if wanting to stop using condoms with a regular partner; taking and following the treatments prescribed by a doctor to the end; telling one's partner(s) so that they can also be tested and treated if necessary; not sharing a syringe or sniffing equipment.
From adolescence, young people are encouraged to consult health professionals regularly to receive advice on the prevention of STIs and, if necessary, to carry out screenings. School medical teams can also answer questions discreetly, noted the ministry.
The Ministry of Health is launching an awareness campaign this year on the theme "Protection is good for us", which highlights the need to protect oneself against STIs. Messages will be broadcast on social networks from Monday 8 May 2023. At the same time, field actions will be deployed from May to July, in order to recall the importance of screenings and the use of condoms:
- on Friday 12 May 2023 from 14:00 to 18:00 at Hamilius in Luxembourg-Ville;
- on Saturday 13 May 2023 from 17:00 to 20:00 at the Culture Forest Festival in Esch-sur-Alzette;
- on Tuesday 16 May from 14:00 to 18:00 at Hamilius in Luxembourg-Ville (the DIMPS-Mobile HIV Testing of the Luxembourg Red Cross will also be present);
- on Saturday 24 June 2023 from 15:00 to 19:00 at the Sirens Call Festival at the Abbaye de Neumunster;
- on Saturday 8 July from 16:00 to 19:00 at Pride Street Fest in Esch-sur-Alzette;
- on Sunday 9 July from 14:00 to 17:00 at Pride Street Fest in Esch-sur-Alzette.
In case of doubt or question, the ministry recommended talking to one's doctor.
For more information on STIs, the risks and means of prevention, consult the "sexually transmitted diseases" section of the websites www.sante.lu and www.safersex.lu.