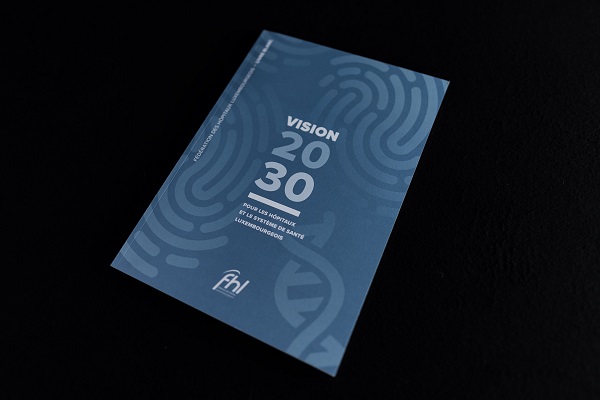 Credit: FHL
The Luxembourg Hospital Federation of Luxembourg Hospitals (Fédération des Hôpitaux Luxembourgeois - FHL) recently unveiled its 2030 vision for the Grand Duchy's hospital sector in particular and healthcare sector in general.
Presented as part of a white paper produced by representatives of the FHL's four hospitals and six specialised establishments, this vision is built upon six key themes. The aim of this white paper, according to the FHL, is to open dialogue and ultimately strengthen the healthcare system in Luxembourg.
By 2030, the FHL wants to see patients as a real partner of all healthcare professionals to improve their experience. In order to achieve this, the FHL has defined six priority fields of action for the coming months and years. In 2030: hospital medicine should be centred on the patient; patients should be a true partner of healthcare professionals, involved in quality and risk management processes in the hospital environment; the sector should use more digital tools to promote access to information and the management of the healthcare system at the service of the patient for disease management and the promotion of health; the sector should leverage data management, thus contributing to the move of the hospital sector towards "smart hospitals", as well as enabling predictive and personalised medicine and the creation of a data-driven healthcare system; coherent national governance will identify and forecast the skills required of the sector, and new training courses for health professionals will become available (master's degree in medicine, bachelor's degrees in various nursing disciplines, etc.); the FHL will move towards a future financing model that evolves towards encouraging value creation (e.g value-based healthcare).
It is on the basis of these six strategic themes that the FHL and its members intend to continue working in the coming months and years together with all the stakeholders in order to develop the hospital sector and its role in the Luxembourg healthcare sector in within this 2030 vision.