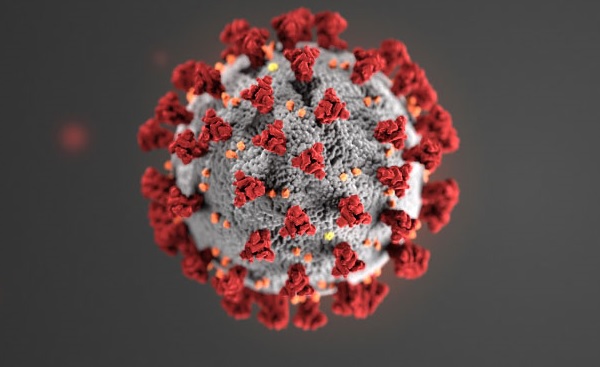 Luxembourg's Ministry of Health and the Ministry of Education, Children and Youth, together with the National Health Laboratory (Laboratoire National de Santé - LNS) and the Luxembourg Institute of Science and Technology (LIST), have published a COVID-19 retrospective report for the week of 10 to 16 January 2022.
During this period, the number of Luxembourg residents testing positive for COVID-19 increased from 10,680 to 11,728 cases (up 8%).
The incidence rate was 2,807 per 100,000 unvaccinated people and 1,429 per 100,000 fully vaccinated people.
Among hospitalisations, 26 out of 48 patients in normal care and fourteen out of nineteen patients in intensive care were not vaccinated.
The number of PCR tests carried out during the week in question increased from 36,208 to 37,804 over one week.
152 people reported a positive rapid antigen test for the reference week (up from 150 the previous week), bringing the total number of positive results from such tests carried out by healthcare professionals to 1,207. Note that positive rapid antigen tests are not taken into account in calculating the positivity rate.
As of Sunday 16 January 2022, the number of active infections stood at 22,432 (up from 16,343 as of 9 January) and the number of people having recovered from the virus increased from 98,766 to 104,398. The average age of people diagnosed with COVID-19 was 28.
For the week of 10 to 16 January, seven new COVID-19-related deaths were reported. The average age of the deceased was 78.
In hospitals, there were 48 new admissions of confirmed COVID-19 patients to normal care. The number of COVID-19 patients in intensive care decreased from 20 to nineteen over one week. The average age of hospitalised patients fell from 56 to 48.
Positivity & incidence rates
For the reference period, the effective reproduction rate (RT eff) decreased to 1.03 (from 1.46 the previous week). The positivity rate on all tests carried out increased from 29.50% to 31.02%.
Over one week, the incidence rate rose from 1,682 to 1,848 cases per 100,000 people over seven days. Compared to the previous week, the incidence rate increased in the following age groups: 0-14 (up 77%), 30-44 (up 10%) and 75+ (up 9%). A decrease of around 3% to 20% was recorded in the other age groups. The lowest incidence rate was recorded among those aged 75 or over (416 cases per 100,000 residents), whilst the highest incidence rate was found among those aged 14 or under (4,224 cases per 100,000 residents).
Quarantine & isolation
During the week of 10 to 16 January, 22,625 people were in isolation (up 98% from the previous week) and 8,787 were in quarantine (up 144%).
Transmission
The increase in the number of cases makes it difficult to determine the probable source of transmission. However, the family circle appeared to remain the most frequent source, accounting for 24.2% of new infections, followed by travel abroad (6.6%) and the work environment (3.6%). The source of infection could not be determined in 57.7% of cases.
Schools
During the week in question, 34 classes spread across 22 primary schools and five secondary schools were affected by "scenario 4", with more than five positive cases detected in a class. The Health Inspection Department put pupils who had been neither vaccinated against nor recovered from coronavirus in quarantine.
Vaccinations
Between 10 and 16 January, a total of 47,372 vaccine doses were administered in Luxembourg. 4,039 people received their first dose, 4,232 received their second dose and 39,101 received an additional dose, bringing the total number of vaccinations administered as of 18 January 2022 to 1,177,944. A total of 454,784 people have been fully vaccinated to date, which corresponds to a vaccination rate of 75.5% of the eligible population (i.e. those aged 5 and over).
A list of pop-up vaccination centres is available on https://impfen.lu/.
Wastewater monitoring
According to the latest CORONASTEP report established by LIST, the level of contamination of the thirteen wastewater treatment plants analysed during the first week of 2022 showed a still very high prevalence of SARS-CoV-2 in wastewater at the national level. Current levels are very similar to those observed in October 2020, which was the highest level measured so far throughout the entire period analysed (March 2020 to January 2022). Overall, there has been a general upward trend over several weeks or even months.
A very similar trend was observed at the level of the various treatment plants analysed, with levels of SARS-CoV-2 comparable to the highest values ​​observed in October 2020, for almost all of the treatment plants.