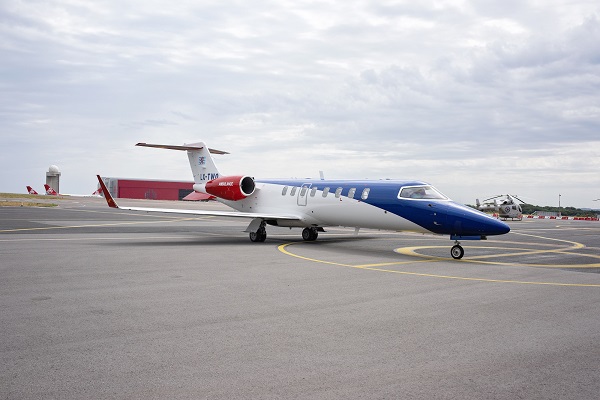 Learjet 45 XR; Credit: LAR
Together with its German partner DRF-Luftrettung, Luxembourg Air Rescue (LAR) is currently helping to relocate COVID-19 patients within Germany.
Accompanied by highly specialised medical LAR specialists, COVID-19 intensive care patients are being flown from various overloaded hospitals to clinics in other federal states. The transport of patients is carried out with specially equipped LAR ambulance jets (Learjet 45 XR).
In air rescue operations, LAR has been working across political borders for years. Last year, LAR and DRF Luftrettung were awarded the 2020 Adenauer-De Gaulle Prize for their outstanding cross-border services during the coronavirus crisis.