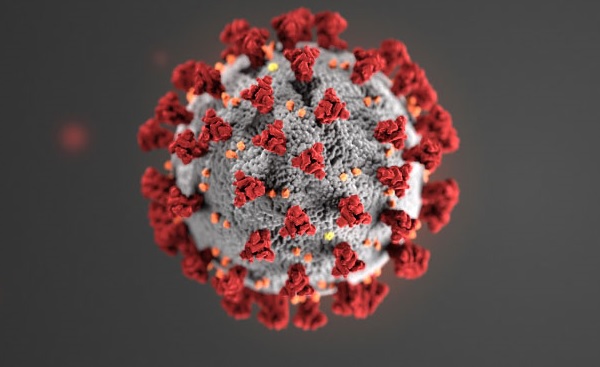 Luxembourg's Ministry of Health, together with the National Health Laboratory (Laboratoire National de Santé - LNS) and the Luxembourg Institute of Science and Technology (LIST), has issued a COVID-19 retrospective for the week of 12 to 18 July 2021.
Over one week, the number of people testing positive for COVID-19 decreased from 829 to 727 (down 12%), whilst the number of their identified close contacts fell from 2,890 to 2,431 (down 16%).
The number of PCR tests carried out increased from 43,303 the week before to 49,879 last week.
Nine people reported a positive rapid antigen test for the reference week (down from seventeen the previous week), bringing the total number of positive results from such tests performed by healthcare professionals to 247. Since the introduction of self-tests, 786 positive results have been reported, with no cases for the week of 12 to 18 July (compared to 91 the previous week). Note that positive rapid antigen tests are not taken into account in calculating the positivity rate.
As of Sunday 18 July 2021, the number of active infections stood at 1,498 (down from 1,553 as of 11 July) and the number of people having recovered from the virus increased from 69,886 to 70,666. The average age of people diagnosed with COVID-19 remained stable at 27.5 years (previous week: 27.9).
Two new COVID-19-related deaths were reported last week.
The number of confirmed COVID-19 patients in normal care increased from six to eight over one week. The number of COVID-19 patients in intensive care remained stable at four. The average age of hospitalised patients increased slightly from 45 to 48 years.
Positivity & incidence rates
For the reference period, the effective reproduction rate (RT eff) decreased from 0.95 to 0.89. The positivity rate on all tests carried out also fell, from 1.91% to 1.46%, whilst the positivity rate on tests performed through a doctor's prescription (i.e. people with symptoms) decreased from 4.49% to 4.20%.
The incidence rate decreased from 130 to 115 cases per 100,000 inhabitants over seven days. The incidence rate increased across all age groups except among 15-29 and 30-44 year-olds who recorded a decrease of 16% and 26% respectively. The largest increase was recorded in the 60-74 age group (up 47%). Increases were also recorded in the 0-14 (up 16%), 45-59 (up 14%) and 75+ (up 16%) age groups. Note that 74% of all new cases last week were detected among 15-29 and 30-44 year-olds.
Quarantine & isolation
During the week of 12 to 18 July, 1,965 people were in isolation (up 26%) and 1,801 were in quarantine (down 30%).
Transmission
The family circle remained the most frequent context of transmission of COVID-19 infections (25.2%), followed by leisure activities (16.7%), education (8.6%) and travel abroad (8.2%). The source of infection was not clearly attributable in 35.3% of cases (up from 33.2% the week before).
Vaccinations: update
For the week of 12 to 18 July, a total of 38,367 vaccine doses were administered in Luxembourg. 13,457 people received their first dose whilst 24,909 people received their second dose, bringing the total number of vaccinations administered as of 21 July to 665,316. A total of 309,600 people have been fully vaccinated to date.
Wastewater monitoring
The level of contamination of the thirteen sampled wastewater treatment plants studied by LIST during the week of 12 to 18 July confirmed the stabilisation of SARS-CoV-2 flux values ​​at the high level observed since the beginning of July. A comparable trend was observed at the level of individual wastewater treatment plants. Note that the floods that hit Luxembourg at the end of the week in question disrupted the monitoring of contamination in wastewater.