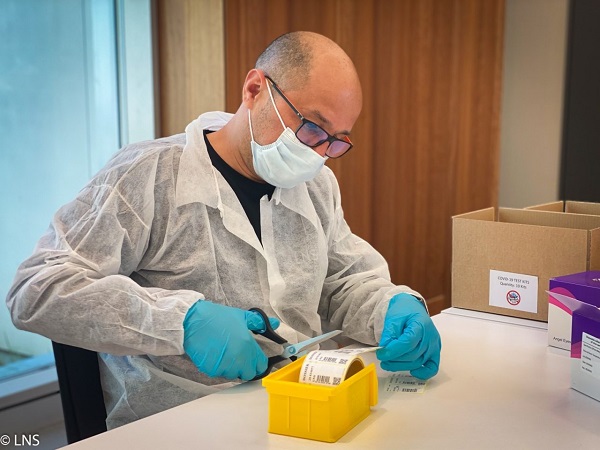 Credit: LNS
On Monday late afternoon, Luxembourg's Prime Minister, Xavier Bettel, and Minister for Health, Pauline Lenert, announced that from Friday 29 January, all passengers arriving into Luxembourg airport having been outside the country for 72+ hours, will be required to bring with them proof of a negative test for COVID-19 which is less than 72 hours old.
PCR tests / rapid tests will not be accepted, and anyone refusing to provide evidence of such a test before boarding will be barred from boarding the plane before it departs.
Such tests are not required for people arriving into Luxembourg by raod or by rail, and will also not be applied to certain categories of people, e.g. those transiting through Luxembourg airport, members of the diplomatic corps who will be in Luxembourg for less than 72 hours, those who can prove that they have previously contracted COVID-19 with a certificate to that effect.
Minister Lenert explained that the last group above has been included as it is difficult to accurately test those who previously contracted COVID-19 and have since recovered.
Prime Minister Bettel justified the decision based on the evolution of different variants of the virus which is now rampant in several other countries.
In addition to the above, travellers from a non-EU Member State, i.e. non-EU citizens, will be required to undertake a rapid test at Findel airport: those refusing to do so will be placed in 14-days quarantine.
These new measures will be in place until the end of February 2021.