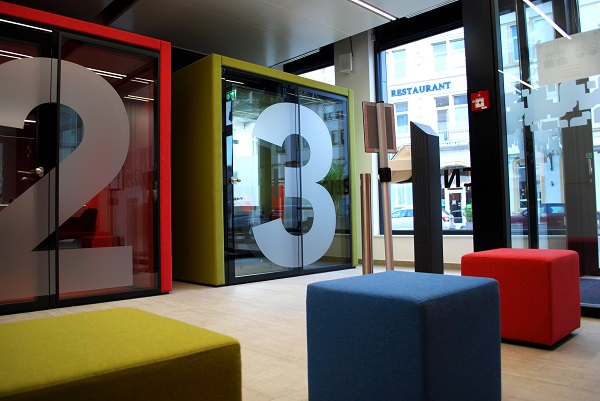 Credit: MSS
Monday marked the inauguration of the new agency of the National Health Fund (Caisse Nationale de Santé - CNS) in Mondorf-les-Bains, in south-eastern Luxembourg.
On Monday 28 September 2020, Luxembourg's Minister of Health and Minister Delegate for Social Security, Paulette Lenert, inaugurated the new CNS agency in the presence of Christian Oberlé, President of the CNS, and Steve Reckel, Mayor of Mondorf-les-Bains.
This agency opened its doors at 43 Avenue François Clément, L-5612 Mondorf-les-Bains on 20 July 2020. It replaces the former Remich agency, which was located in premises that could not accommodate people with reduced mobility. The new premises have a surface area of ​​100 square metres, have three counters and are easily accessible by public transport and car.
Minister Paulette Lenert showed appreciation for the agency's new arrangements, which allow policyholders to be welcomed in complete confidentiality. She commented: "Human contact and discussion with policyholders are just as important today as the progress of the digitalisation of the social security system. I am glad that the National Health Fund has sixteen agencies across the country. This provides proximity and equal access to all policyholders".
The Mondorf-les-Bains agency is one of five CNS agencies which have relocated to new modernised premises in recent months. The agencies in Differdange, Wiltz, Esch-sur-Alzette and Ettelbruck were inaugurated earlier this month.
In order to better serve policyholders, the new CNS agencies have been fitted out according to a new functional concept. The new counters are designed to offer improved confidentiality through optimised acoustics and closed and partitioned spaces. The ergonomics of the furniture, temperatures, air renewal and lighting meet the most modern standards. The layout also made it possible to establish a new visual concept, making the CNS identity recognisable in all agencies.