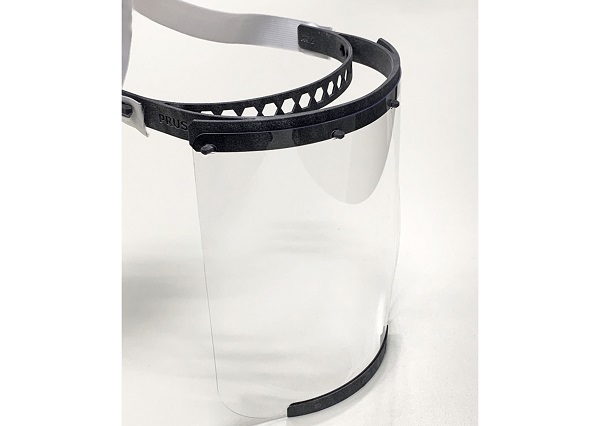 Credit: GCL International
Through its subsidiary GCL International, based in Luxembourg-Kirchberg, the Italian group Guala Closures is working alongside the Luxembourg government and health professionals in the fight against COVID-19 (coronavirus).
GCL International has mobilised the expertise of its R&D centre dedicated to technological innovations (GCL Technologies) installed at Technoport, in Foetz, in order to make safety visors for hospital staff and all the Luxembourg administrations which need them.
Given the urgency and for the sake of efficiency, GCL International has approached the company PRUSA (manufacturer of 3D printers) which has developed a prototype visor intended for nursing staff and has encouraged all holders of 3D printers to produce visors from this prototype. The companies Amsol and Fast Covering Systems have joined GCL International's approach by providing it with raw materials and expertise.
Every day, several hundred visors are produced in Luxembourg and Italy, before being provided to healthcare personnel free of charge.
Guala Closures will also supply 150 FFP3 type respiratory masks to Hôpitaux Schuman which had launched an appeal for such equipment on social media. FFP3 safety masks are used in healthcare settings because they display a very high level of filtration and therefore protection.
Marco Giovannini, CEO and Chairman of Guala Closures Group, commented: "Since our installation in Luxembourg, we have always been able to count on the support of public authorities to support us in our development projects. We absolutely want to take part, concretely, in the fight that Luxembourg is waging against the COVID-19, as we also do in Italy. In solidarity, we remain mobilised and ready to commit ourselves even more if the situation requires it. We are attentive to healthcare professionals and their needs".