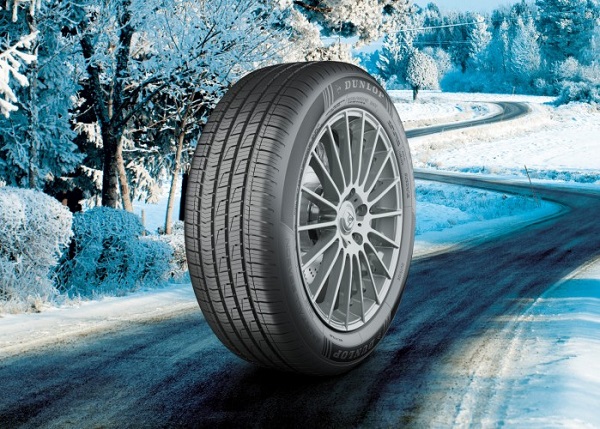 Credit: Goodyear
Goodyear, a tyre manufacturer with an "innovation centre" in Colmar-Berg in Luxembourg, has announced the launch of its new Dunlop Sport All Season tyre.
Dunlop is completing its brand portfolio with the debut of the Dunlop Sport All Season. The brand's first all-season tyre has been optimised across a wide temperature range and offers exceptional braking on wet and slippery roads.
Mike Rytokoski, Chief Marketing Officer, Europe at Goodyear, commented: "The Dunlop Sport All Season is a product that is designed to offer premium performance for mild winter climates. With a three-peak mountain snowflake certification, the Sport All Season will cope with all weather conditions - dry, wet, and snowy".
Part of the Goodyear brand portfolio, Dunlop benefitted from industry-leading knowledge for its entry into the all-season segment. The inventor of the all-season tyre, Goodyear recently launched the Vector 4Seasons Gen-3, an all-season tyre that has more awards than any other brand.
According to Goodyear, the Dunlop Sport All Season is a unique concept that employs a rib-design, as well as three important features. Thanks to a sport-lock construction, the tyre provides exceptional handling on dry surfaces and its strong belt and overlay package support sport performance power when cornering by providing better stability.