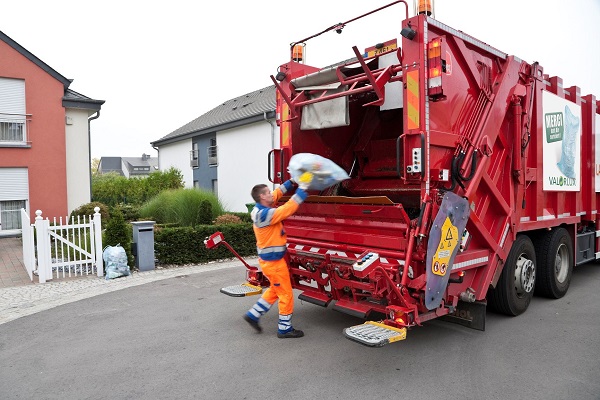 Credit: Valorlux
Valorlux, a Luxembourgish non-profit organisation responsible for sorting, collecting and recycling packaging waste for individuals and businesses, has confirmed that its blue and green bag collections remain unaffected by the government measures put in place to limit the spread of coronavirus.
Despite recycling centre closures in light of the coronavirus crisis, Valorlux has assured that its blue and green bag collection schedules remain unchanged. Indeed, bags will continue to be collected across the country.
The Valorlux bag collection calendar is available and downloadable from the website www.valorlux.lu. Similarly, any changes will be announced on this website and on the Valorlux Facebook page
Individuals wishing to get blue or green Valorlux bags for recycling waste should refer to the information provided by their municipality of residence. Indeed, the distribution of these bags remains the responsibility of the municipalities according to the conditions of opening to the public and crisis management responses.
Access to the Leudelange depot is currently closed for companies, although Valorlux has assured that the ordered boxes will be delivered directly to the companies during the time of this restriction. Bag orders should still be made via the Valorlux online shop.
Valorlux recalled that the current sorting instructions remain in force and are available on the dedicated page of the Valorlux blue bag: https://www.valorlux.lu/en/the-blue-bag. This concerns all municipalities except Schifflange and municipalities attached to the green bag system or to the extended Valorlux blue bag system. A list of all the municipalities using the green or extended blue bag system can be found on the above website.