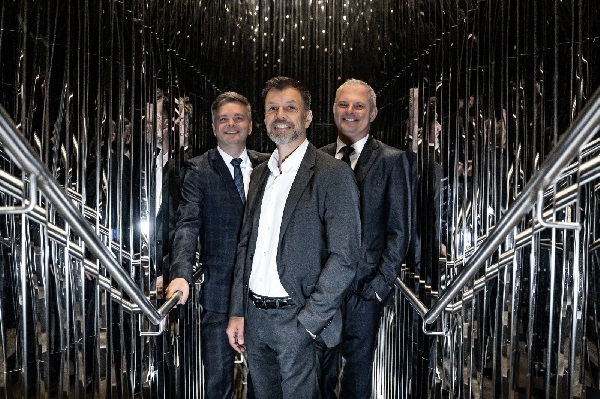 Marton Fulop, David Bail and Karoly Papp; Credit: Premium
Local bi-monthly gentleman's magazine, Premium, has joined the Luxembourg-headquartered digital and media society Docler Holding with the aim of reaching beyond the borders of the Greater Region.
Launched in May 2012, Premium is a Luxembourgish luxury magazine that focuses on lifestyle topics, namely watchmaking, the automotive industry, gastronomy, travel, fashion, sports, technology and culture. Whilst the magazine was initially dedicated to male audiences, it has since diversified by offering two annual women's specials. Premium is also known for its various annual events, such as the Wonder Fair dedicated to luxury goods.
Karoly Papp, CEO of Docler Holding, and Marton Fülöp, CIO of Docler Holding, commented: "We want to support the high potential of Premium by offering them the tools they need to grow. We want to provide the magazine with the resources and the digital experience necessary to diversify into other sectors related to the luxury industry".
According to Premium, this new turning point offers development opportunities for Docler Holding's products related to art and lifestyle but also to the field of specialised press. David Bail, Founder of Premium, added: "Premium is a gateway to the international scene, with opportunities to build bridges to other countries, both in terms of event creation and publishing with the companies in the group".