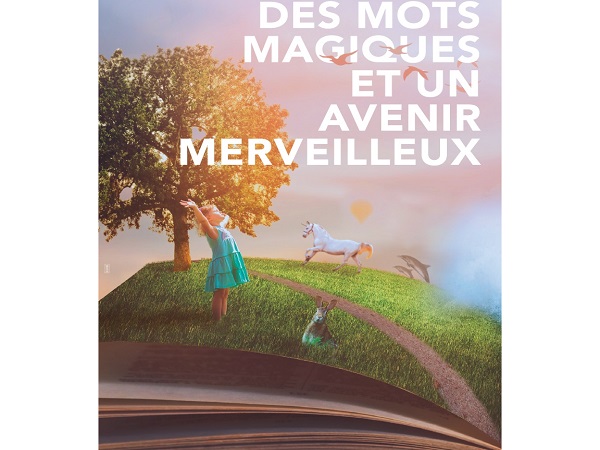 Luxembourg's largest book fair, the "Walfer Bicherdeeg", is returning to Walferdange this weekend after being cancelled last year due to the COVID-19 pandemic.
This year's edition, scheduled for Saturday 20 and Sunday 21 November, will see a reorganisation of halls and catering, as well as extended opening hours.
The book in all its facets and the players in the publishing world remain at the centre of this event. This year, the themes of childhood, the imagination and the future will receive special attention. The overarching theme is "Magic Words and a Wonderful Future", an inspiring theme after two years of the pandemic and in a context where the future raises many questions, especially for the younger generation.
In this spirit, children will be allocated a larger space: a world of literary experiences awaits them at the Centre Prince Henri cultural centre in Walferdange. On the first floor, children of all ages can participate in readings and workshops: from an introduction to literary criticism on social media to illustration workshops. This year, the hosts of the author's residence in Walferdange, the well-known Luxembourg youth authors Christiane Kremer and Roland Meyer, have prepared a range of activities.
As a preamble to the book days, many readings will take place in the schools of Walferdange. These will be closely linked to the book fair and will approach this year's theme in various ways. The Lycée Robert-Schuman and the Lycée des Arts et Métiers will also be present as part of their newsletters and photo exhibition projects.
Hall 1 will be the meeting place for treasure and bargain hunters. All second-hand book stands will be gathered here. New products will be available in the "Pro Market" in Hall 2. Publishing houses, institutions and authors will present their offers and books on this occasion.
Readings will take place in the picturesque Maison Dufaing. For the first time, they will be organised jointly with the Centre National de Littérature (CNL), which will host the readings. The concept centres around two authors forming a tandem and having a discussion after their presentation.
The Walfer Foto-Frënn exhibition, a bookmobile (offered by Caritas Jeunes et Familles) and the Bicherbus of the National Library of Luxembourg (BnL) are also on the agenda.
Another novelty this year is the Food Village, featuring various food trucks on site.
Opening hours: Saturday from 09:00 to 20:00; Sunday from 09:00 to 18:00.
Note that this is a CovidCheck event.