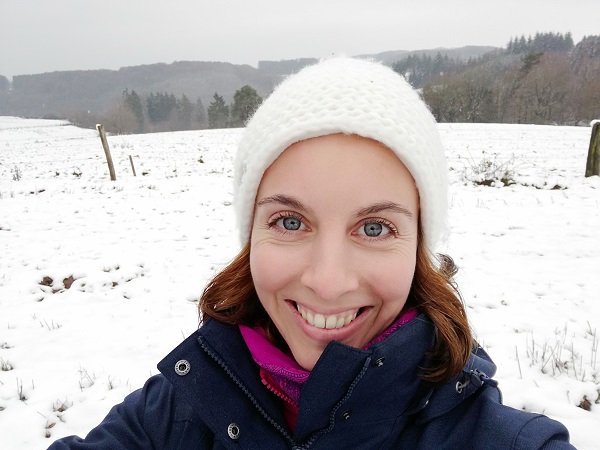 Jenna D. Liberatore;
Luxembourg author Jenna D. Liberatore has announced the republication of two of her English-language historical novels with KDP Publishing.
Born in Luxembourg in 1987, Jenna D. Liberatore started scribbling her first stories at the age of eight before writing her first novel (A Rebel's Song) at fifteen. After earning a secondary school diploma in sciences, she visited different courses at the University of Luxembourg while working as a freelance journalist for two national newspapers. Today, four books bear her name: A Rebel's Song, Ties that Bind, The Remainders and The Confines of Eden.
Despite spending more than half of her life writing, it has not always been easy for this Luxembourgish author, who explained: "Writing historical novels in English was a challenge when I started. Most readers here in Luxembourg preferred French or German, and the genre was not the most popular". However, modern times proved to be an ally: with self-publishing coming into fashion, and after a few try-outs, Jenna D. Liberatore eventually chose to publish her novels with Amazon's Kindle Publishing. Her biggest achievement so far has been securing a spot on the shelves at Librairie Ernster in Luxembourg.
Two of Jenna D. Liberatore's four novels (Ties that Bind and The Confines of Eden) have been published to date. She continued: "Writing is a process, and when you start at a young age, you reach a point when you find that your story is improvable… because of your personal growth, life experience and development as a writer. Therefore, I overwrote Ties that Bind before publishing it again, and the same fate awaits my other debut novels".
The author's most recent project is her Russia Saga, which follows the story of a young ballerina through the last years of imperialism, the first World War and the Russian Revolution. The uncommon thing about her books is that she has never visited any of the countries in which her stories evolve. Many could see this as a disadvantage, but not her: "A good imagination makes a good writer. Not having been to a place while writing about it doesn't not automatically make your book bad… the best example is Margaret Mitchell's Gone with the Wind - a classic of American Literature, and yet the author never visited Georgia".
Other writers Jenna D. Liberatore looks up to include Leo Tolstoy and Santa Montefiore. Her favourite genre is also her choice for her own novels, for she likes plunging into distant worlds. She values detailed historical facts and thus spends a long time researching before starting with a story.
Commenting on her plans for the future, the author said: "Travelling, of course, and visiting the places I write about. Besides that, I dream of one day breaking through with one of my novels".
Synopsis: The Confines of Eden
It is the year 1910. Seventeen-year-old Masha is a dancer at the Bolshoi Ballet in Moscow and strives to become a prima ballerina. Her dark past catches up with her when she moves in with her sick grandfather to take care of him, as she is confronted with her two half-sisters from her father's affair and the painful memory of the latter's murder.
Her life is changed when her brother Sasha gets a spot in the Tsar's Leib Guard and the family moves to St. Petersburg. Here, she joins Tsar Nicholas' Imperial Ballet, abandoning her innocence and naiveté to rise to the top. Here, Sasha falls in love with the Tsar's eldest daughter, while Masha is torn between two men. Then Masha's past catches up with her, just as World War I unfolds and the Bolsheviks call for a revolution that will unsettle the whole country…
Synopsis: Ties that Bind
Dublin, 1908 – Sadie and Morgan grew up in an orphanage and have known each other their whole lives, but their ways part when Morgan leaves to change the world. Heartbroken, Sadie accepts her fate and later falls in love with Hayden King, a British landlord whose name is as famed as the mysteries that surround it. Her path will cross that of Morgan on several occasions, but each time the choices they made in the past affect their future, for Morgan committed himself to his country and joined the Irish Republican Brotherhood, swearing to fight for a free and independent Ireland.
The Confines of Eden and Ties that Bind are both available for purchase at Librairie Ernster and on Amazon (internationally).