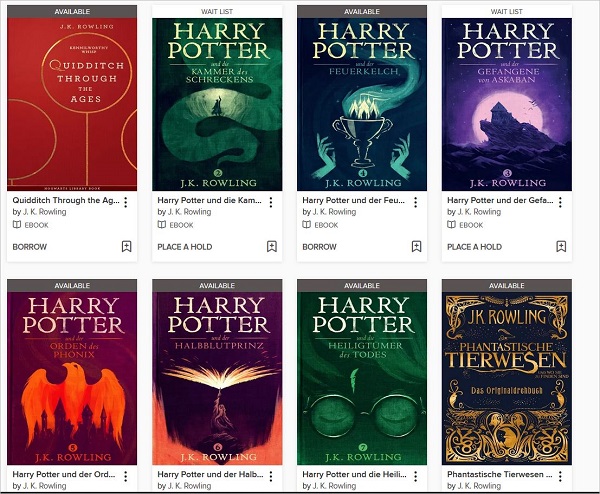 The National Library of Luxembourg (BnL) has announced that it has just added to its panel of digital resources more than 19,200 children's books, available in German, French and English; among the best-known books are Dirt Diary Series, Fantastic Beasts, The Hunger Games, Malala's Magic Pencil, Mein Lotta Leben, Tom Gates and Harry Potter.
The addition of these ebooks took place as part of the joint Read-y project, launched in early July 2020 by Luxembourg's Ministry of National Education, Children and Youth and for which the BnL manages the infrastructure of authentication as well as access licenses.
These new ebooks complete the wide range of online resources that the National Library already makes available to its users free-of-charge (as of 5 August 2020):
• 595,000 scientific ebooks (law, natural sciences, technologies, human sciences and social sciences)
• 163,000 ebooks from the ebooks.lu project (novels, leisure readings, youth)
• 77,800 ejournals (scientific journals)
• 390 databases
To access these resources, all you need to do is register with the BnL (minimum age 14 years). Registration is free and can be done by email: inscription@bnl.etat.lu.
Useful links:
Access portal to digital and printed resources of libraries in the bibnet.lu network: www.a-z.lu
English-language youth fiction: https://bnllux.overdrive.com/search?query=juvenile&subject=43&sortBy=relevance&language=en