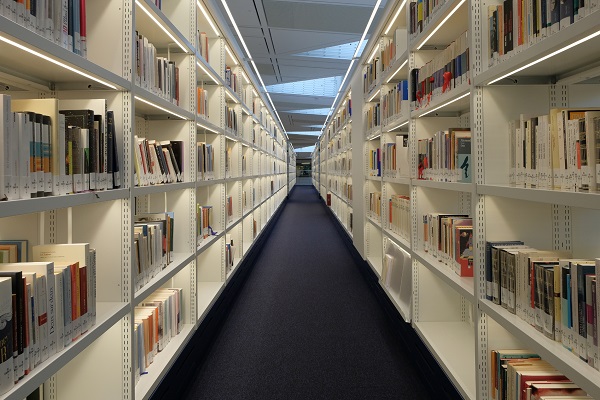 Credit: BnL
Over the weekend, 14,000 visitors attended the open days of the new Kirchberg site of Luxembourg's National Library (BnL).
Held on Saturday 5 and Sunday 6 October 2019, the BnL open days offered visitors a chance to discover its new building and infrastructures, as well as its collections and services.
The programme featured readings by Gast Groeber, Corina Ciocârlie, Elise Schmit, Yorick Schmit, Anne-Marie Reuter, Tullio Forgiarini, Pol Greisch and Jeff Schinker, workshops dedicated to ebooks.lu and a-z.lu and presentations of webarchive.lu and the digitisation process of the BnL's heritage collections. Visitors could also enjoy concerts by the Jeff Herr Corporation, the Sven Sauber Duo and the Cojellicos Jangen, whilst younger guests took part in fun activities and explored the Luxembourg collection of children's books and the comics and manga department.
The two days also saw more than 1,200 new registrations at the BnL. Registration is free and members can use their new membership card to reserve and borrow books and to return borrowed documents 24/7.