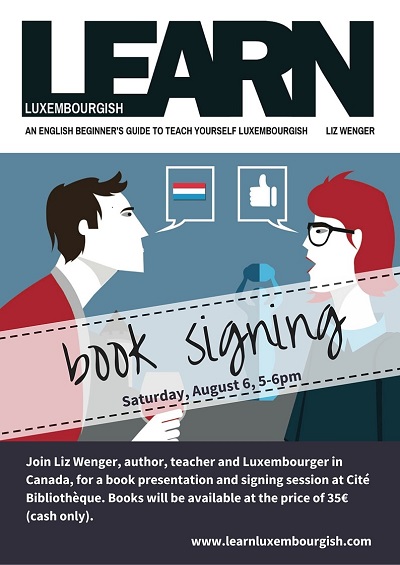 Luxembourgh author and teacher, Liz Wenger, is holding a book presentation and signing session on Saturday 6 August 2016 between 17:00 and 18:00 at the Cité Bibliothèque on Place d'Armes in Luxembourg city centre.
Her book "Learn Luxembourgish" is described as an English beginner's guide to teach yourself Luxembourgish.
For further details, see www.learnluxembourgish.com.