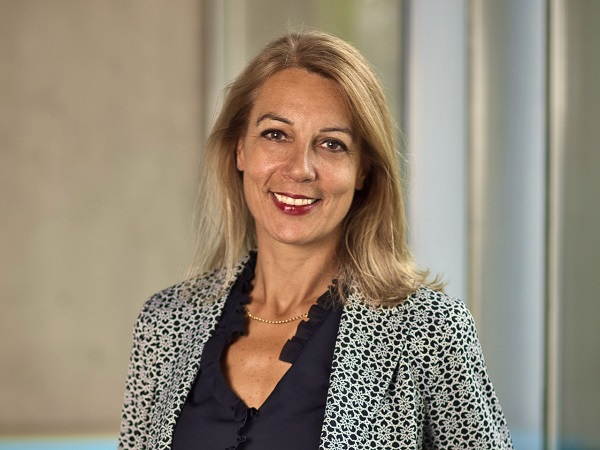 Christine Theodorovics, incoming CEO of Baloise Luxembourg;; Credit: Baloise group
The management board of Baloise Luxembourg has announced the appointment of Christine Theodorovics as the new CEO of Baloise Luxembourg, replacing Romain Braas who has decided to step down and plans to retire later this year.

After eighteen years with Baloise Luxembourg, including almost twelve years at its head, Romain Braas has decided to step down as CEO as of 1 June 2023. Christine Theodorovics will replace him as of the same date. The Board of Directors has also proposed that Christine take over the functions of Chief Executive Officer and Director of Baloise Assurances and Baloise Vie Luxembourg, which will be subject to the approval of the Luxembourg Insurance Commission (Commissariat aux Assurances).

Christine will work closely with Romain on the continuity of Baloise's strategic plan until 30 September 2023, after which the latter officially retires.
"It has been a privilege to lead Baloise Luxembourg for almost twelve years," said Romain Braas. "After moving into our new headquarters, starting the second phase of our Simply Safe strategic plan and approaching my 60th birthday, I felt the time was right to hand over the reins of the company. It has not been an easy decision and it is naturally with great emotion that I leave the group and pass the torch to Christine. She has the experience, leadership and values to meet the challenges we face and to seize the opportunities that will make Baloise an even more customer-centric company."
"The Board of Directors is convinced that the appointment of Christine Theodorovics will enable us to meet our future challenges and to continue the work of Romain Braas," said Gert de Winter, CEO of the Baloise Group, adding that the Board of Directors was "grateful to Romain for his outstanding contribution" over the years.

Christine Theodorovics has more than 23 years of experience in financial services, most recently with the AXA Group as Chief Strategy Officer in charge of driving distribution strategy, innovation and digital solutions, and prior to that with the Zurich Insurance Group where she held various positions. She started her career in 1996 as a marketing consultant for the Kantar Group in Germany and has worked in different markets in Asia, Middle East and Europe in different leadership roles. Christine is also an independent, non-executive member of two boards of directors in financial institutions and a non-governmental, politically independent organisation. A dual Austrian-Swiss national, she will move to Luxembourg following her appointment as CEO of Baloise Luxembourg.