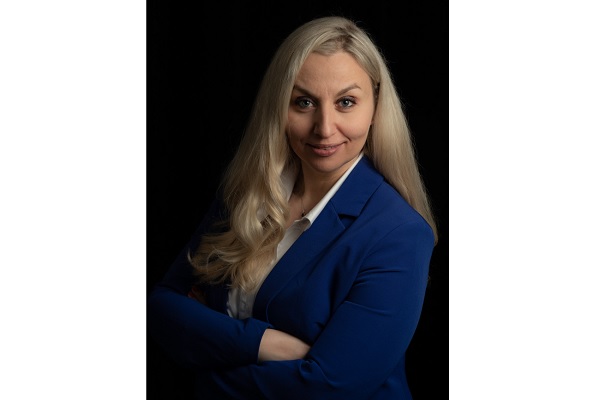 Agnes Turksma, Sales Executive at G-Media Sàrl; Credit: Jakub Hanisz
G-Media Sàrl, the independent Luxembourg-based media company behind Chronicle.lu, has announced the appointment of Agnes Turksma as Sales Executive.
From Warsaw to Luxembourg via London. Agnes has a university degree in Marketing and Sales and has worked extensively in the field of foreign trade in Poland, England and New York. In January 2022, she joined G-Media Sàrl as Sales Executive, a role in which she uses her skills and experience to connect companies and Chronicle.lu readers in the multicultural environment that is Luxembourg.
Commenting on this appointment, Jazmin Campbell, CEO of G-Media Sàrl, stated: "Agnes makes a great addition to our small (but growing), passionate team. Since her appointment earlier this year, she has proven herself to be a creative and driven individual with invaluable people skills and a genuine desire to bring Chronicle.lu and G-Media Sàrl even closer to the community. Her energy is particularly welcome as we celebrate the 10th anniversary of Chronicle.lu this year".
"Working for media is special because it is very diverse and offers an opportunity to be close to different issues. Being a sports commentator and an airline representative in the past, Chronicle.lu opened another door to combine my interpersonal skills and sales experiences, to continue its journalistic success in Luxembourg", Agnes stated. "I am very happy to be a part of this creative team, I truly believe that our clients appreciate our dedicated audience. Chronicle.lu is more than just a newspaper. It is a story of people who keep you updated and informed already for ten years and they have so much more ahead to share!"
Agnes' appointment follows that of Kangkan Halder as Web Journalist at Chronicle.lu in November 2021 and that of Jazmin Campbell as CEO of G-Media Sàrl in April 2021. The team are currently working on a special programme to celebrate Chronicle.lu's 10th anniversary.