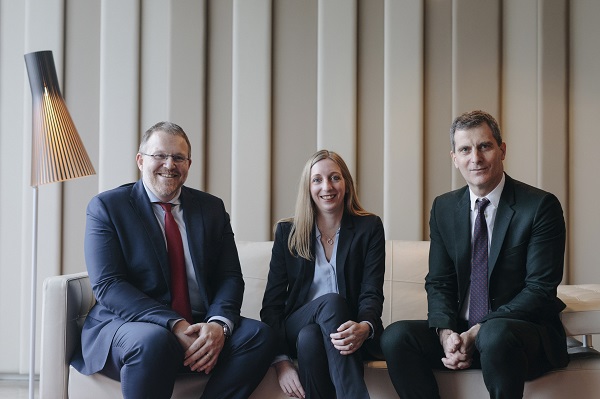 L-R: Jean-Philippe Smeets, M&A Partner; Elodie Duchêne, M&A Partner; Jean-François Findling, Managing Partner; Credit: Baker McKenzie Luxembourg
Baker McKenzie Luxembourg has announced the arrival of Jean-Philippe Smeets as partner within its Corporate / M&A (mergers and acquisitions) team.
Jean-Philippe Smeets joined the firm as M&A Partner in Luxembourg on 10 January 2022 to support the growth of its M&A activities, alongside current partners Jean-François Findling, who is also Managing Partner of the Luxembourg law firm, and Elodie Duchêne, as well as a large team of associates.
Mr Smeets brings over 20 years of experience focused on mergers and acquisitions, private equity and commercial law. He advises international and local corporate groups, private equity funds, PSF (professionals of the financial sector) and private investors in a variety of domestic and cross-border business transactions across a broad range of industries such as financial sector, manufacturing, food and beverage and digital media.
Previously, Jean-Philippe Smeets headed the M&A practice of PWC Legal (formerly MNKS) since 2019. He started his career in 2000 in Belgium in renowned network and independent law firms.
Jean-François Findling, Managing Partner, commented: "The hiring of Jean-Philippe Smeets reflects the effervescence of the Luxembourg local M&A market and is a testimony of Baker & McKenzie expertise and reputation in complex local and cross-border M&A deals".
Jean-Philippe Smeets added: "By taking on this role, I am grateful and delighted to join one of the top international M&A teams and platform in the legal industry and look forward to working with my M&A colleagues from our 70 offices around the world. Thanks to my knowledge and experience of the Luxembourg market I will focus on further strengthening our M&A assistance for the Luxembourg industry".