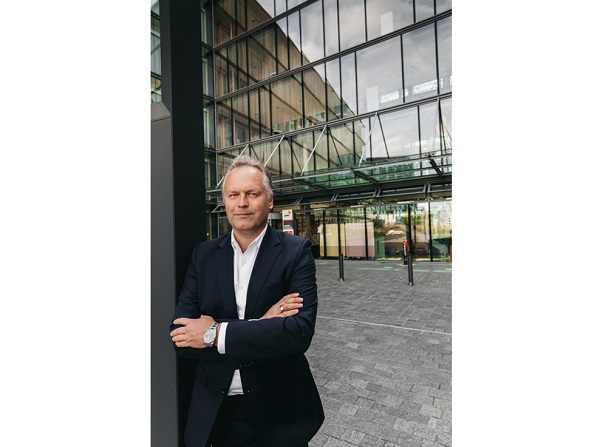 Pawel Wroblewski, Tax Partner; Credit: PwC Luxembourg
PwC Luxembourg has announced the direct admission of new tax partner, Pawel Wroblewski, who will join the Transfer Pricing team.
Pawel Wroblewski has over 20 years' experience, working in different countries including Poland, the Netherlands and Luxembourg for prestigious law and professional services firms, including a four-year stay at PwC Luxembourg from 2014 to 2018.
Mr Wroblewski holds a Bachelor of International Management from the International School of Economics, Rotterdam in the Netherlands, as well as a Bachelor degree in European Business from the University of Portsmouth in the United Kingdom.
PwC Luxembourg's Transfer Pricing team is one of the largest in Luxembourg and holds a leading position in the local market. According to the firm, PwC Luxembourg aims to strengthen its presence by ensuring it has key partners fully focused on the Luxembourg market, which holds a lot of potential for Transfer Pricing due to new legislative developments and increased focus of the Luxembourg tax authorities and opportunities in the growing Alternatives sector.
"I am very excited to join PwC, one of the largest professional services firms in the world, as a TP Partner", commented Pawel Wroblewski. "In embarking on this new professional career milestone, I am not only joining the global network of leading Tax and TP specialists, but I am becoming a part of the global team of colleagues who are highly motivated and eager to provide the most innovative and sustainable solutions for the clients, global PwC workforce as well as the local communities. Moreover, emerging from the COVID-19 period, I am very enthusiastic about the prospects of having more frequent face- to-face interactions with clients who may be presented with additional developments due to the evolution of the TP landscape globally as well as here in Luxembourg".
Gerard Cops, Partner, Tax Services Leader at PwC Luxembourg, added: "We are delighted to welcome Pawel Wroblewski to our Transfer Pricing team. As a former PwC Luxembourg colleague we know him well and his integration should prove seamless. [...] We are sure that Pawel's addition will help us in our ambitions to better serve our clients and the markets".