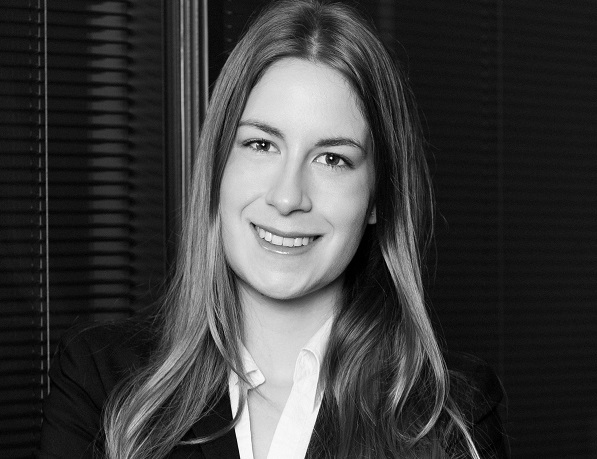 Ella Schonckert, Senior Associate; Credit: KLEYR │ GRASSO
KLEYR │ GRASSO has announced three senior promotions: Mélanie Trienbach has been promoted to Counsel whilst Ella Schonckert and Charles Oiknine have been promoted to Senior Associate at the Luxembourg law firm.
Mélanie Trienbach, who joined the firm in 2013, advises and assists clients in their procedures relating to administrative and environmental law (permits, decontamination, etc.), more specifically with regard to public procurement, zoning and urban planning.
Ella Schonckert joined the Corporate Finance & Insolvency Litigation department of KLEYR │ GRASSO in 2016 when she became a member of the Luxembourg Bar Association. She specialises in commercial and corporate litigation including shareholders' litigation and directors' liability issues. Ms Schonckert also has experience in international litigation, such as matters relating to recognition and enforcement of foreign court decisions and arbitral awards in Luxembourg. She has been an active member of the Civil Procedure Commission of the Luxembourg Bar Association since 2021.
Charles Oiknine joined the firm in January 2020. He specialises in banking and European law and advises clients on all types of international and domestic finance transactions, such as fund acquisitions and real estate finance. He also advises financial institutions on regulatory matters.