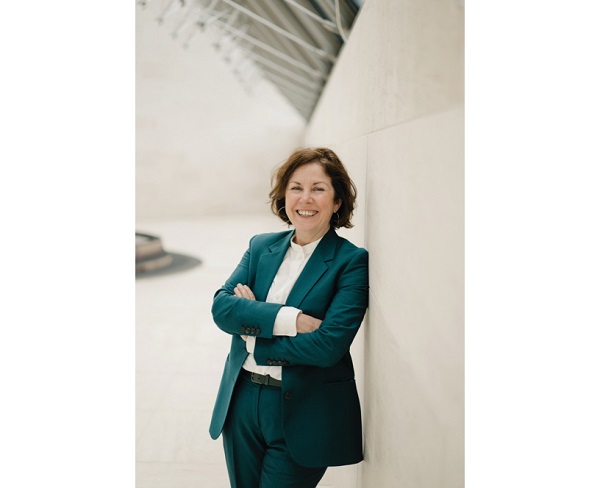 Suzanne Cotter; Credit: Marion Dessard
The Musée d'art moderne Grand-Duc Jean, abbreviated to Mudam, has announced that its current Director, Suzanne Cotter, will be leaving the museum at the end of the year.
After four years as Mudam Director, Suzanne Cotter is returning to her native Australia in December 2021. She will continue to lead Mudam until the end of the year, before taking up her new position as Director of the Museum of Contemporary Art Australia in Sydney in January 2022.
Suzanne Cotter was appointed Director of Mudam in January 2018. She had previously held leading positions in renowned institutions in Europe and the United States, including the Serralves Museum of Contemporary Art, the Solomon R. Guggenheim Museum, Modern Art Oxford, the Whitechapel Gallery and the Serpentine Gallery.
The Board of Directors of Mudam expressed its gratitude to Ms Cotter for her commitment to the museum during her time as director. The Board noted that she particularly strengthened the museum's international visibility through ambitious curatorial programmes and partnerships and contributed to the strategic development of the collection which led to significant acquisitions.
Suzanne Cotter commented: "It has been an immense privilege to be the director of the Musée d'Art Moderne Grand-Duc Jean and to lead its talented and committed team of museum professionals. I am deeply grateful to the board of Mudam for their unswerving support and to have had the opportunity to work with the many exceptional artists, cultural producers and thinkers, partners, patrons and supporters of the museum, both nationally and internationally, in accomplishing the museum's mission and setting its path for future generations".