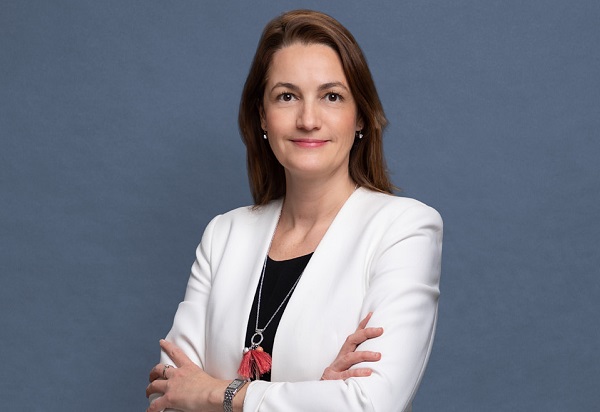 Virginie Leroy, Partner; Credit: AKD
AKD Benelux lawyers has announced the appointment of six new partners and associates in Luxembourg.
The law firm appointed Virginie Leroy, Jevgeniy Nesch and Nicolas Marchand as Partners and hired three new Associates, as part of its expansion strategy in the Benelux.

Ayzo van Eysinga, partner of AKD's Luxembourg office, commented: "We are delighted to welcome Virginie, Jevgeniy and Nicolas to our firm as partners. They all have extensive experience in alternative investment fund formation, investment management and corporate law. Together with our recently hired associates Véronique Fromenteau, Anthony Levy and Astrid Vaillant, our Luxembourg office is now even better positioned to be our clients' gateway from, to and in the Benelux in terms of these particular fields of expertise".
Virginie Leroy co-heads AKD's investment management department in Luxembourg. She has over 20 years of experience in practising business law, including thirteen years within the investment fund industry. Prior to joining AKD, she worked for another top tier law firm and for a well-known third party fund management company. She advises and assists domestic and international clients in investment management matters covering in particular regulatory and corporate governance aspects throughout the entire fund life cycle.
Jevgeniy Nesch co-heads AKD's investment management department in Luxembourg and has extensive experience in advising fund initiators on fund establishment and throughout the full life cycle of an investment fund, with a particular focus on private equity, venture capital, real estate, infrastructure, renewables and debt funds' strategies. He has advised large US, UK and German fund sponsors on traditional and alternative fund structures as well as carried interest structures and assisted institutional and professional investors in funds due diligence. Prior to joining AKD, Jevgeniy worked for international and independent local firms in Luxembourg, Germany and Russia, focusing on investment funds.

Nicolas Marchand co-heads AKD's corporate department in Luxembourg. He represents private equity houses, institutional investors and large corporations on the financing and structuring of domestic and cross-border transactions, M&A, joint venture structures, exit strategies and general counseling on corporate law matters. He has extensive deal experience across many industry sectors, with a particular focus on the real estate and private equity sectors. Before joining AKD, he worked for international and top-tier Benelux law firms.
The appointment of Virginie Leroy, Jevgeniy Nesch and Nicolas Marchand brings the total number of partners at AKD's Luxembourg office to eight.
Mr Van Eysinga concluded: "They all have the strengths and capabilities our firm needs to deliver great services to our clients, and to implement our strategy to be a full-service Benelux law firm".