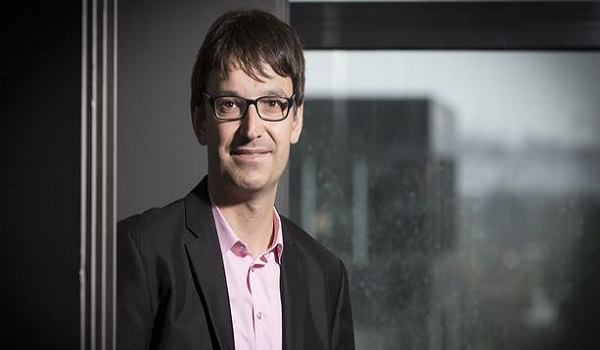 Marc Wagener; Credit: Chambre de Commerce Luxembourg
The Luxembourg Chamber of Commerce has announced the appointment of Marc Wagener as the new training director of the Group.
On Monday 13 July 2020, Marc Wagener will take over the training management of the Chamber of Commerce group (Groupe Chambre de Commerce). The Chief Operating Officer (COO) of the Chamber of Commerce succeeds Luc Henzig, who has held this position since July 2016.
Carlo Thelen, Director General of the Chamber of Commerce, praised the work carried out by Luc Henzig over the past four years: "The Chamber of Commerce now has an impressive range of training services ranging from support to apprenticeship in continuing professional training, including diploma and university training, with renowned partners. I would like to thank Luc for his expertise, his commitment and his dedication in the interest of developing this flagship mission of our institution".
Carlo Thelen also welcomed the appointment of Marc Wagener, who will continue to assume his functions as COO, at the head of the training department: "Knowing and appreciating the skills and dynamism of Marc Wagener, I am convinced that the training activity of Groupe Chambre de Commerce will continue its rapid development to adapt its services and its training offer to the needs of companies, in perpetual evolution. The societal challenges are vast and the changes in the job market and the rise in unemployment, especially among young people, require a strong, rapid and consistent response from those involved in training".
As one of the main architects and leaders of the Luxembourg professional training ecosystem, the mission of the Chamber of Commerce Group is to offer entrepreneurs, employees and apprentices the keys to success in a changing world where lifelong learning plays a fundamental role. The COVID-19 crisis and its impacts on the socio-economic environment, but also digitalisation and new forms of work, require significant efforts to raise awareness, support, qualification, upskilling, reskilling and the acquisition of new skills. The Chamber of Commerce Group, in particular its apprenticeship and initial training department, the House of Training and ISEC, has made several investments in recent years and continues to pursue ambitious training and skills development objectives.