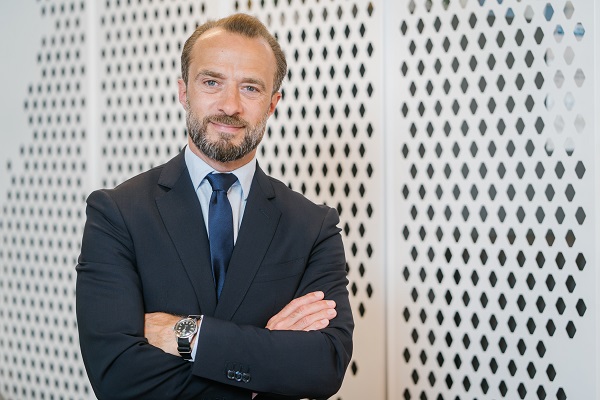 Benoit Treilhou, Country Operations Director of Renault Belgique Luxembourg; Credit: Renault
Benoit Treilhou has been appointed Country Operations Director of Renault Belgium and Luxembourg from 1 July 2020.
In his new role, Benoit Treilhou reports to Jérôme Pannaud, Chief Executive Officer (CEO) of Groupe Renault Benelux. Mr Treilhou replaces Olivier Jean, who has been appointed Chief Operating Officer (COO) of Elexent, a subsidiary of Renault S.A.S., as of 1 July.
Born in Draveil (Paris region) in 1972, Benoit Treilhou has a DESS Marketing diploma from IAE Toulouse. He started his professional career in 1998 at Renault Belgique Luxembourg as Product Manager of the D / E segments. In 2002, he left the Belgian-Luxembourg subsidiary to join the French Commercial Department where he held several positions: sales manager, commercial animation manager, executive secretary, regional manager of the Paris Regional Department and Manager France of the electric vehicles division. In 2013, he joined Renault Retail Group as plant manager at the Boulogne Billancourt branch, then as plaque manager at RRG Zürich. In 2019, he left Switzerland and was appointed Network Development Expert for Renault China.
For his part, Olivier Jean was born in Versailles in 1970. He is a graduate of the Ecole Centrale Paris-Université de St Quentin-en-Yvelines and began his professional career in 1995 within the Géant-Casino group. He joined Renault in 2000 in the French Commercial Department as Sales Manager. In 2004, he joined the Renault Group Service and Commercial Quality Department (DSQC) where he was appointed Operational Marketing Project Manager. Two years later, he took charge of the VN-VO Commercial Methods department. In 2008, he was appointed Coordinator of the SCOR and Drive Up projects. In 2010, he left the DSQC when he was appointed Area Operations Manager in the Euromed-Africa Region. In 2014, he joined the Eurasia Region as General Manager of the Renault Nissan Bulgaria subsidiary. In September 2017, he was appointed Country Operations Director of Renault Belgique Luxembourg.