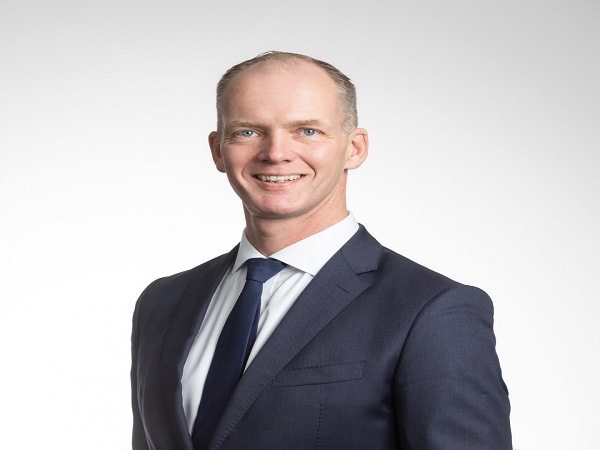 Jens Grüneklee, Director of Business Development in SANNE Luxembourg; Credit: SANNE
SANNE, a leading global provider of alternative asset and corporate business services, has announced the appointment of Jens Grüneklee to the role of Director of Business Development in its Luxembourg office.
As the business continues to grow steadily with innovation at its core, Jens Grüneklee's appointment is a key driver in the development of SANNE's EMEA (Europe, the Middle East and Africa) offering within the alternative asset and corporate business services market in Luxembourg, one of the largest growing investment fund jurisdictions globally. Jens will assist the wider EMEA Business Development team in all new and existing business development at Sanne Group Luxembourg and LIS which includes Private Equity, Private Debt & Capital Markets, Real Assets and Hedge funds.
Jens Grüneklee has considerable experience in international M&A and senior leadership roles, including three years as CEO in the financial services industry. His leadership and strategic skills were further enhanced with senior roles held across the investment banking sector, as well as online industries where he was instrumental in various restructuring and business transformation activities. Jens holds an Executive MBA from ESSEC Paris and Mannheim University Business School.
Speaking on the appointment, Sean Murray, Managing Director of EMEA at SANNE, commented: "We're continuing to see strong growth and a healthy pipeline of new business as Luxembourg is a key jurisdiction within EMEA. I'm delighted to welcome Jens to the senior leadership team, his expertise in facilitating cross-border structures will enhance our business development efforts as Luxembourg remains a strong growth area in the alternatives space. Jens is locally renowned for his level of expertise and his established and credible track record in the funds industry in Europe will further enhance the services we provide to our valued and growing client base".
Jens Grüneklee added: "I am delighted to take the lead and grow our already strong service offering for SANNE and LIS in Luxembourg, and work with the senior team to grow and develop our market leading proposition. Providing the best solutions to our international client base will be paramount to the development of our outstanding service offering".