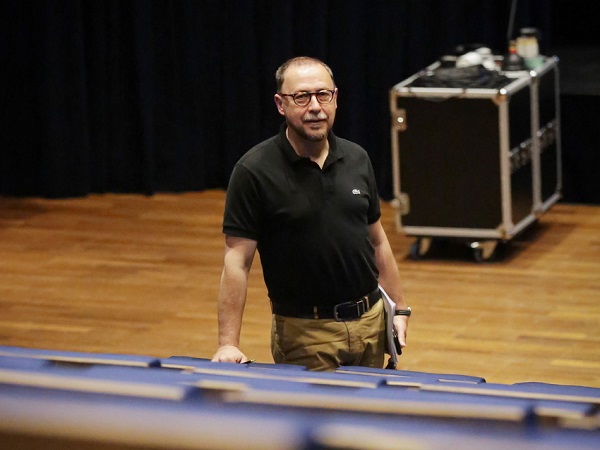 Claude Mangen; Credit: Bohumil
The Luxembourgish federation of performing arts Theater Federatioun, also known as F.L.A.S., has announced the appointment of its new president: Claude Mangen.
During its annual General Assembly, held yesterday by video conference, Claude Mangen, Director of the Mierscher Kulturhaus, took over the presidential role from Nicolas Steil, President of the Théâtre Ouvert Luxembourg (TOL), who became vice-president of the federation.
The rest of the federation's Board of Directors remained unchanged with Christian Kmiotek continuing to serve as treasurer and Myriam Muller, Bernard Baumgarten, Peggy Wurth, Jill Christophe, Jérôme Konen, Carole Lorang and Tom Leick staying on as members.
Following his appointment, Claude Mangen commented: "In these times of crisis, the union between the members of Theater Federatioun is vital! The performing arts sector, too often overlooked in current political discourse, must show its face and show a common force that can no longer be overlooked. It is up to all of us, members of the F.L.A.S. - big or small theatres, cultural centres, companies or representations of artists - to make our voices heard in order to prepare a promising future on Luxembourg's stages".
The Theater Federatioun brings together Luxembourg's entire performing arts sector and federates 22 members.