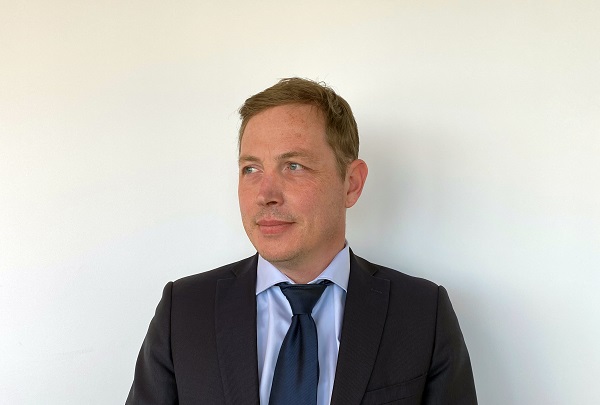 Olivier Beghin; Credit: Banque Havilland
Banque Havilland S.A. has announced the appointment of Olivier Beghin as Head of Private Banking in Luxembourg, with overall responsibility for strategic development of its private banking offering.
Olivier Beghin joined Banque Havilland on 16 March 2020 and brought with him an abundance of experience to the bank. He joined Banque Havilland from Arche Associates group where he held the position as Head of Business Development and Wealth Structuration and prior to that from KBL where he held positions as Group Head of Wealth Planning and Structuring as well as Private Banking Head of International Business Development. In these previous roles, Mr Beghin had been integral in developing and executing strategies within Private Banking and Asset Management propositions.
With his past experience Olivier Beghin has built strong strategic relationships with external asset managers, family offices and life insurance companies in the market. His experience and knowledge of Private Banking, Wealth Planning and Asset Management are at the core of Banque Havilland's strategic direction, according to the bank.
Commenting on Oliver Beghin's appointment, Lars Rejding, the Group CEO, said: "We are very pleased to welcome Olivier to our team. This is a strategic recruitment for the Bank".
For his part, Oliver Beghin commented on his first week with Banque Havilland: "I am delighted to join a dynamic and well established bank that places clients in the core of its operations. Joining Banque Havilland at these very specific times has only reinforced my conviction for the service proposition and commitment of the bank for its clients and stakeholders. I found myself in an organisation that is well equipped and prepared to face these unprecedented circumstances remaining fully operational to care for its clients when they need us the most".
Banque Havilland S.A. is headquartered in Luxembourg with offices in London, Monaco, Zurich, Liechtenstein, Geneva and Dubai. The bank employs 252 people and offers a broad range of services. In Luxembourg, the bank provides wealth management services to high-net-worth individuals and family offices as well as specialised custody and execution services to institutional clients.