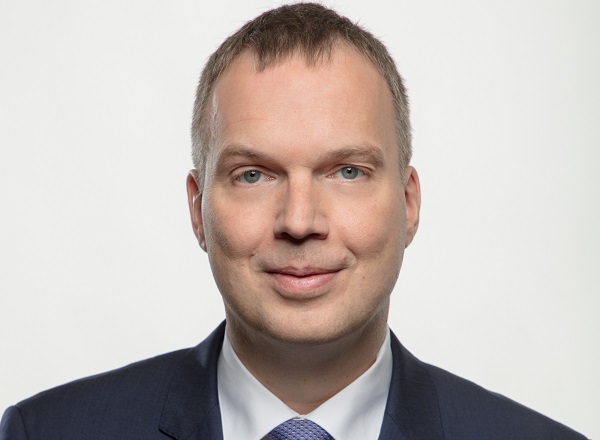 Dirk Schulze, Managing Director of Aberdeen Standard Investments Luxembourg S.A.; Credit: Aberdeen Standard Investments
Aberdeen Standard Investments (ASI) has announced the appointment of Dirk Schulze as the firm's new managing director in Luxembourg.
On 15 October 2019, Dirk Schulze joined ASI as head of the Luxembourg office and managing director of Aberdeen Standard Investments Luxembourg S.A. He has assumed the position from his predecessor Steen Foldberg, who had headed the Luxembourg office since July 2017.
Dirk Schulze was previously Chief Executive Officer (CEO) of Nordea Investment Funds S.A. in Luxembourg and has also served as independent Conducting Officer and Board Director. In addition, as Managing Director of both Sparinvest S.A. and Warburg Invest Luxembourg S.A. (now LRI Capital Management S.A., part of Apex Group) he will build upon an expertise and network of more than 20 years in Luxembourg. In his new role, Mr. Schulze is reporting to the Head of UK & EMEA, Gary Marshall.
Dirk Schulze commented: "I am truly delighted to join Aberdeen Standard Investments. Its long and well-established presence in Luxembourg, its purpose – to invest for a better future – and a real sense of dedicated client focus ensured by an excellent and engaged team cater for the continuation of a success story".
Outgoing managing director, Steen Foldberg, stated: "I joined the company in Luxembourg with a responsibility to oversee the merger and creation of Aberdeen Standard Investments, and to help prepare for Brexit readiness. This has been accomplished and been a fantastic experience working with such a dedicated team. We saw our assets nearly double to more than €100 billion in the last two years and I am very proud of what the team achieved. As such, and after nearly 40 years in Asset Management, Banking, and Fintec, the last 30 years in Luxembourg, I am looking forward to my retirement in Luxembourg". He added: "With the existing leadership team, the strong staff and with Dirk's great experience, I am certain that they will take the company to the next level."
Aberdeen Standard Investments Luxembourg S.A. has been operating in the Grand Duchy since 2006. Luxembourg was chosen due to its reputation for worldwide crossborder funds operations.