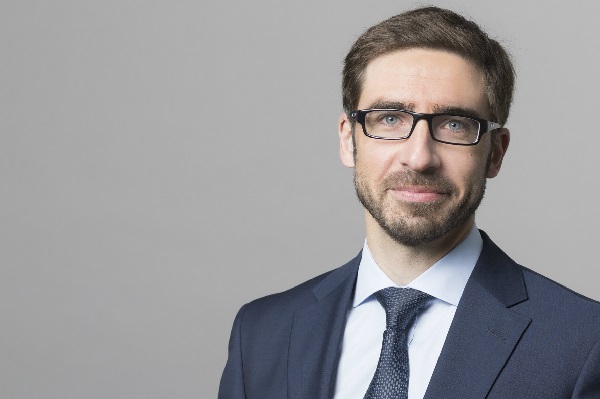 Nicolas Mille, recently promoted to Counsel; Credit: Ogier
Law firm Ogier has announced the promotion of four lawyers within its growing Luxembourg funds and corporate team.
In the framework of the firm's ongoing growth across its banking and finance, investment funds and corporate law teams, Ogier has promoted Nicolas Mille to Counsel, Fiona Keating to managing associate and Rebecca Macé-Balebs and Sandra Mohand-Oussaid to senior associates within the Luxembourg team.
Nicolas Mille joined Ogier in Luxembourg in 2015 and since then has become a core member of its banking and finance team, regularly working on high profile matters including acting for Europe's first Big Data and AI-focused fund.
Fiona Keating is also a member of Ogier's Luxembourg banking and finance team. She specialises in fund finance, real estate finance and syndicated lending transactions and was recently part of the 5th Annual European Fund Finance Symposium in London where Ogier's fund finance experts from Cayman, Guernsey, Jersey and Luxembourg discussed Brexit, GP management facilities and subscription finance.
For her part, Rebecca Macé-Balebs joined Ogier's investment funds team in August 2018. She advises clients on all legal and regulatory aspects related to the structuring, formation, management and ongoing operation of Luxembourg regulated and unregulated investment funds, with a particular focus on real estate and private equity funds.
Last but not least, Sandra Mohand-Oussaid has a particular focus on advising private equity and real estate clients on a wide range of corporate and commercial transactions including international M&A, joint ventures, corporate restructuring as well as on general tax matters
These promotions come at a time of growth for Ogier in the jurisdiction. According to Ogier's practice partner in Luxembourg, Dan Richards: "Since the opening of Ogier's Luxembourg office in 2012 - the first to be established by an offshore firm – we have grown from two partners to eight, supported by a 35-strong team of specialists within Luxembourg as well as Ogier's network of international offices across Asia, the Caribbean and Europe". He added that the Luxembourg team has recruited 20 people in the past twelve months.