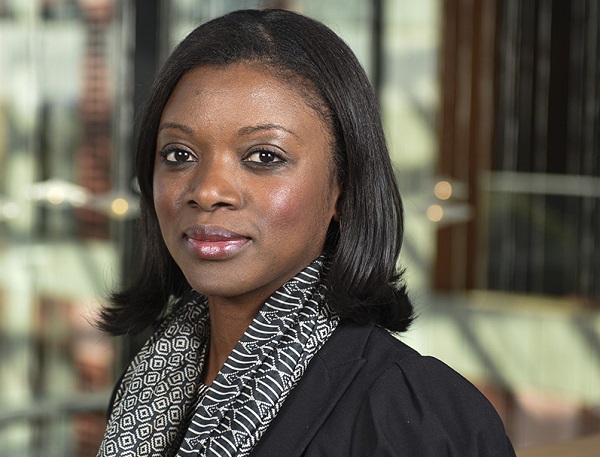 Aïssata Coulibaly, newly appointed Associate Partner; Credit: EY Luxembourg
EY Luxembourg has announced the appointment of nine new Partners, coming into effect as of 1 July 2019.
The EY Luxembourg Country Leadership Committee has promoted nine of its professionals to the rank of partner, three of whom are promoted to the rank of Partner and six to the title of Associate Partner.
The promotions are as follows:
Partner
Gabriel de Maigret (Audit, Commercial Private Services), who joined EY France in 2005 and EY Luxembourg in 2013 and has more than fourteen years of experience in service of industrial and commercial companies. A French national, he is also a chartered accountant in Luxembourg.
Vincent Remy (Taxation, Asset Management), who joined EY Luxembourg in 2006. A French national, Vincent has a solid background in international tax issues applicable to global alternative funds as well as to multinationals. He worked in France and represented EY Luxembourg in the United States for two and a half years, and is also head of Tax Asset Management, Debt & Hedge Fund at EY Luxembourg.
Christophe Vandendorpe (Transaction Advisory Services (TAS)), who joined EY Luxembourg in 2013 after holding several management positions in Luxembourg banks. A Luxembourg-Belgian national, Christophe is head of the TAS department in Luxembourg, a department he founded in 2013.
Associate Partner
Pierre-Marie Boul (Audit, Asset Management), who joined EY Luxembourg in 2008. A French national, Pierre-Marie is Auditor in Luxembourg and represents EY in many ALFI working groups. After being seconded for 2 years at EY Melbourne, Australia, Pierre-Marie returned to Luxembourg to develop audit reporting services for third parties.
Anthony Cannella (Audit, Commercial Private Services), from Belgium, joined the audit department of EY Luxembourg in 2007 and puts his skills to the service of many customers, especially the industrial sector. Anthony has over eleven years of experience in auditing for companies in the commercial and industrial sectors and is a Chartered Accountant (IRE) in Luxembourg.
Aïssata Coulibaly (Audit, Private Equity and Commercial Private Services), a French national of Ivorian origin, joined EY Luxembourg in 2007. Aïssata has worked for the commercial sector as well as for the private equity sector. She has also been seconded to EY Melbourne and has worked extensively for the African market. She is a member of the Order of Chartered Accountants and of the Institute of Auditors where she represents EY Luxembourg in the Quality Control Commission.
Pierre-Jean Forrer (Consulting, Commercial Private Services), a French national who joined EY Luxembourg in 2016. He has 27 years of experience in management control, SAP consultancy and business development and has carried out numerous assignments and projects in various sectors, particularly in the petroleum sector, metallurgy, the pharmaceutical sector, finance, the automotive sector, professional services, capital goods, agribusiness and finally the public sector.
Daniela Hockelmann (Taxation, Commercial Private Services), a German national who joined EY Luxembourg's International Tax Services department in 2005. She has acquired more than thirteen years of consulting experience with multinational companies active in several sectors, and more particularly in international taxation for international reorganisation issues, cross-border financing and structuring of complex financial transactions and intellectual property. In recent years, she has worked for EY in Luxembourg and New York.
Alexandre Minarelli (Consulting, Commercial Private Services), a French-Italian national who joined EY Luxembourg in 2004. Alexandre is a specialist in auditing, more specifically in risk management and IT systems, for the commercial and technology, media and corporate sectors. With fifteen years of experience in the field of auditing and consulting in information systems and computer security, Alexandre has made his services available to a large number of national and multinational companies in fields such as the evaluation of information systems, IT governance, ISO certifications and risk management with strong expertise in FAIT, SOC reporting and RGPD.