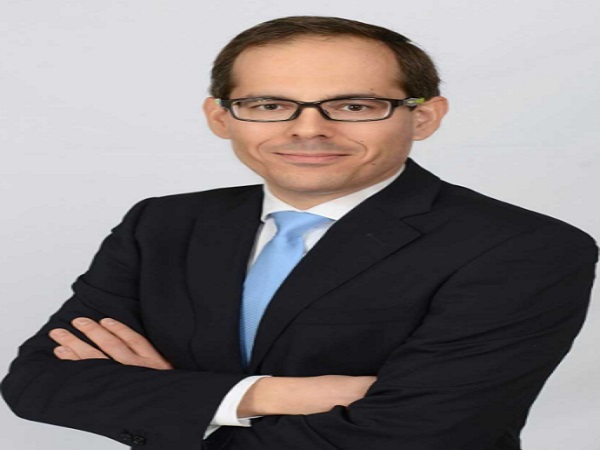 Fernando Longares, EY Partner;
EY Luxembourg has appointed 12 professionals to partnership, coming into effect as of 1 July 2018.
The Country Leadership Committee of EY Luxembourg has admitted twelve of its professionals to partnership, of which three professionals were appointed to the rank of Partner, two professionals to the rank of Principal and seven professionals to the rank of Associate Partners as of 1 July 2018.
The new partners include:
French Renaud Breyer, Financial Accounting, Advisory & Reporting Services. Renaud holds a Master in Tax and Law from a French business school and joined EY Luxembourg in 2000. He has a wide experience in audit and International Financial Reporting Standards (IFRS) and is ACCA certified.
Spanish Fernando Longares, International Tax, Transfer Pricing. Fernando joined EY in 2006. He holds a Master of Arts from the College of Europe in Bruges, Belgium and a degree in Economics from the University of Zaragoza, Spain. Fernando has assisted a wide variety of multinational companies in managing the transfer pricing implications associated with complex intercompany transactions, including intercompany financing, license of intellectual property, cost sharing and management services.
Russian Pavel Nesvedov, Audit, Real Estate. Pavel joined EY Luxembourg in 2007. Since then, he has been focusing on the Real Estate (RE) investment fund sector. He graduated from the World Economy Faculty of the State University of Management, Moscow, Russia. He is a Certified Public Accountant (IRE) in Luxembourg and a member of the Association of Chartered Certified Accountants (ACCA).
The new principals include:
American John Beavers, Financial Accounting, Advisory & Reporting Services. John joined EY in 2013. He holds a Master of Business Administration and a Bachelor of Science in Accounting from the Louisiana State University, Baton Rouge, as well as a Bachelor of Science in Marketing from Auburn University, US. He has gained 20 years' of work experience in accounting, business development and project management.
French Patrice Fritsch, Advisory, Financial Services. Patrice holds an Engineering degree with an internationally-oriented MBA from EDHEC Business School, Lille, France. Patrice looks back on a professional career of over 18 years, having started his career at Arthur Andersen in Luxembourg before continuing to work for another Big 4 and to finally join EY in 2013. Patrice focuses on the Banking and Asset Management industries, delivering multidisciplinary projects combining advisory and tax expertise, cross border and regulatory projects.
The new associate partners include:
Indian Ajay Bali, Advisory, Digital Services. Ajay is an Engineer, holds a Master in Business Administration and is certified from Saïd Business School, University of Oxford, UK in the Fintech programme. He joined EY in 2005 as a consultant in Advisory. Ajay has over 16 years' of experience in consulting and advised many large companies across Asia, Africa, Middle-East, Europe and Latin America.
Luxembourgish Philippe Belche, Advisory, Financial Services. Philippe holds a diploma in Business Law from the University Pierre Mendes, Grenoble, France. Philippe joined EY in 2014 as a Senior Manager in Advisory. He is specialised in AIFs (PE, RE, debt and infrastructure), with a focus on fund operations and strategy as well as regulatory implementation projects.
French Brice Bultot, Audit, Insurance. Brice joined EY in 2007 in Insurance. He holds a Master in Management from Sup de Co, Reims, France. Brice has been dedicated to the insurance industry over the last 14 years, primarily in charge of the audit of large insurance and reinsurance entities based in Luxembourg.
French Gabriel de Maigret, Audit, Commercial Services. Gabriel joined EY France in 2005 as an Assistant of the Assurance practice assisting several industrial businesses. He joined EY Luxembourg in 2013 as a Senior Manager in Assurance. He holds a Master in Business Administration from the Essec Business School, Paris, France and has over 13 years' of experience in France and Luxembourg working for commercial and industrial companies and primarily in the technology, media and telecom sector.
Senegalese-French Papa Saliou Diop, Audit, Banking. Papa Saliou Diop joined EY Luxembourg in 2007 after five years' experience at EY Senegal. He holds a Master in Economic Diagnostic from Pierre Mendes University, France and a Certificate in Auditing Information Technology Systems. Papa Saliou works in the Banking and Capital Markets sector where he serves a number of large audit mandates.
Belgian Renaud Labye, International Tax, Transfer Pricing. Renaud joined EY as an Assistant in the Audit department in 2001. He holds a Master in Applied Economics from the Louvain-La-Neuve School of Business, Belgium. Renaud has gained 17 years' of professional experience in Luxembourg, mainly providing financial transfer pricing solutions. He is also specialised in accounting, modeling and valuation assistance, assisting Private Equity and multinational clients.
German Christian Mertesdorf, Tax, Global Compliance and Reporting. Christian joined EY as an Assistant in the EY Luxembourg Tax Reporting practice in 2007. He holds a German university degree in Business Administration. Christian has gained 11 years' of experience in Luxembourg business taxation, with a prime focus on corporate income tax compliance services and inbound tax advisory for companies from various sectors.