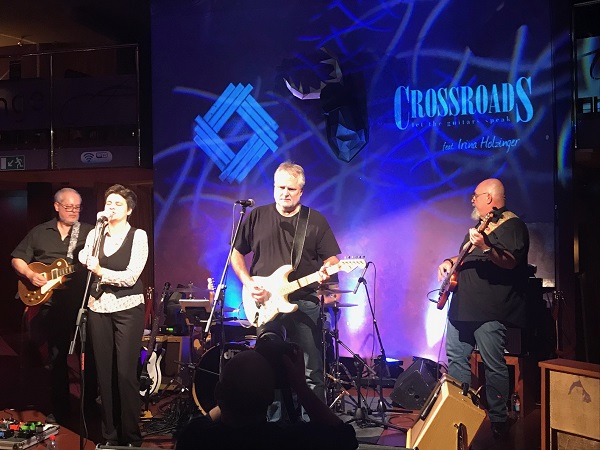 Crossroads in concert;
On Thursday evening, the local Luxembourg blues band Crossroads performed at the Purple Lounge at Casino2000 in Mondorf-les-Bains.
Following a sumptuous meal from the in-house brasserie comprising local dishes, the band started as scheduled at 21:00 in front of an enthusiastic audience of around one hundred music lovers gathered for this special 15th anniversary concert featuring a number of their blues-rock numbers.
With Jean-Claude Bintz on lead guitar and vocals, with Jacques Bock on drums, Jacques Ruppert on bass guitar and Raymond Linden on guitar, the four-piece band was joined on stage by sultry-voiced Irina Holzinger for a number of songs during the hour-long set which culminated with a rousing call for an encore, the group duly obliging with their signature "Crossroads".
Everyone attending was presented with a special 15th anniversary Crossroads DVD, and the band was presented with a special 15th anniversary cake by the management and staff at Casino2000.