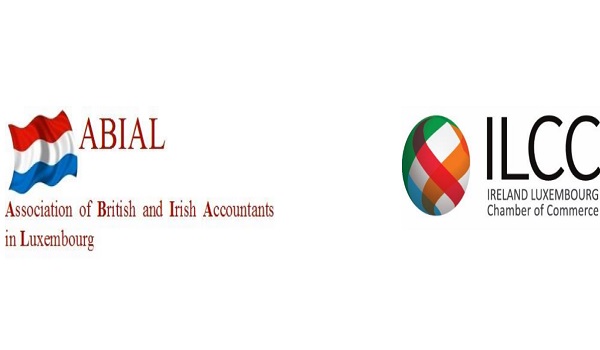 The Association of British and Irish Accountants in Luxembourg (ABIAL) has announced that it is organising a joint evening event with the Luxembourg Irish Chamber of Commerce (ILCC) on Tuesday 10 December 2019 at 18:30 at the Luxembourg Chamber of Commerce in Kirchberg (7 Rue Alcide de Gasperi, L-2981).
The speaker at this event will be Dr. Margaret Cullen, CEO and Academic Director of the Certified Investment Fund Director Institute (CIFDI), who will address the topic "Can a Director Serve Two Masters? Exploring the unique characteristics of the governance of funds versus companies".
Dr. Margaret Cullen is a specialist in the areas of corporate and investment fund governance. She holds a BA in Economics from University College Dublin, an MSc in Investment and Treasury from Dublin City University and a PhD in corporate governance from University College Dublin. Her doctoral research explored the role and effectiveness of boards of directors in investment fund governance.
Prior to completing her doctoral research, Dr. Margaret Cullen worked for twelve years in the investment fund industry. She is currently the CEO and Academic Director of the CIFDI, a specialist institute of the Institute of Banking (IoB) which focuses on raising professional standards in investment fund governance through its flagship Certified Investment Fund Director Programme and the ongoing professional development of CIFDI members. Dr. Cullen also lectures on bank governance on the IoB's Certified Bank Director Programme. She is an assistant professor at the UCD Centre of Corporate Governance, lecturing on the Professional Diploma in Corporate Governance in the areas of executive remuneration and behavioural aspects of boards. She also serves as a non-executive director on the boards of several financial services organisations and is a member of the Advisory Committee of the Fund Boards Council in the UK.
The cost of this event is €15 for ABIAL members and €10 for students. For ILCC members, the event is included in the annual subscription. Payment should be made prior to the event via bank transfer to: BIL, BIC BILLLULL, IBAN LU56 0024 1398 5698 8300, including the following reference: event name_event date_participant name. Fees include refreshments after the presentation and parking at the Chamber of Commerce. To register, visit http://www.abial.lu/events/can-a-director-serve-two-masters/.