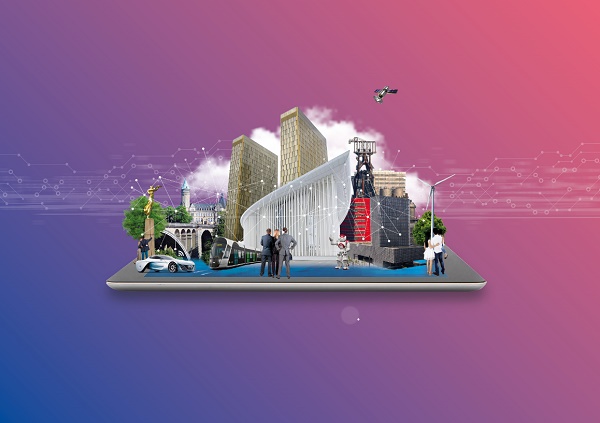 The Media and Communications Service is organising a conference on 5G technology and its introduction in Luxembourg, taking place on Thursday 29 November 2018 at the European Convention Centre Luxembourg from 08:30-15:00.
The conference will be launched by Dr. Dimitra Simeonidou who will present feedback from the many applications already being tested in the Bristol area in England, while Tanguy De Lestre will take a look at the impact that 5G will have on "smart" cities or towns. Most of the morning will nonetheless be reserved for debates and workshops during which participants will be able to ask questions and express their proposals and ideas for the deployment of 5G.
The conference is open to anyone who is interested in 5G, from experts in mobile communication to people who have just discovered the potential of these networks. The conference is part of the Luxembourg Government's desire to openly discuss the matter with industry sectors and small and medium-sized businesses, but also local communities and private individuals.
The workshops will be used to take into account the ideas and remarks raised in the preparation of the pioneering areas coming into existence in 2019. The government's objective is to identify pilot projects that will bring real socio-economic added value.
Launched in September 2018, Luxembourg's 5G strategy puts citizens at the centre of this deployment and sets the general framework for the deployment of the 5G network. The conference follows a meeting of the "Infrastructures" working group of Digital Luxembourg, organised at the end of October at Senningen Castle.