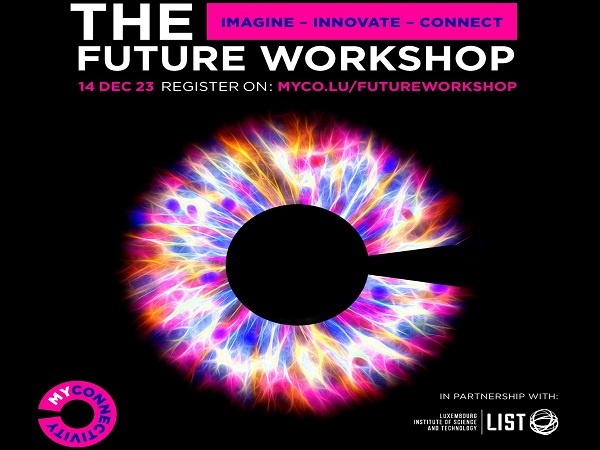 MyConnectivity GIE has announced that it is organising an event called "The Future Workshop", in partnership with the Luxembourg Institute of Science and Technology (LIST), at the European Convention Center Luxembourg (ECCL) on Thursday 14 December 2023.
This event promises to dive into the exciting world of tomorrow's connectivity. On the agenda is a keynote address by futurist and AI leader Rohit Talwar, followed by a panel discussion on "The Future of Communication Infrastructures: Explore the latest trends and innovations in communication technologies".
Other highlights include demonstrations and booths by LIST, showcasing cutting-edge technologies and solutions, and the celebration of MyConnectivity's second anniversary.
Moreover, the Future Workshop conference will serve as the launchpad for the second phase of the Future Project, featuring hackathons and dedicated coaching sessions for students, who will actively contribute to shaping the vision of a connected Luxembourg. The goal is to unveil five prototypes by June 2024.
Further details about the programme and registration for this free event are available via Eventbrite.