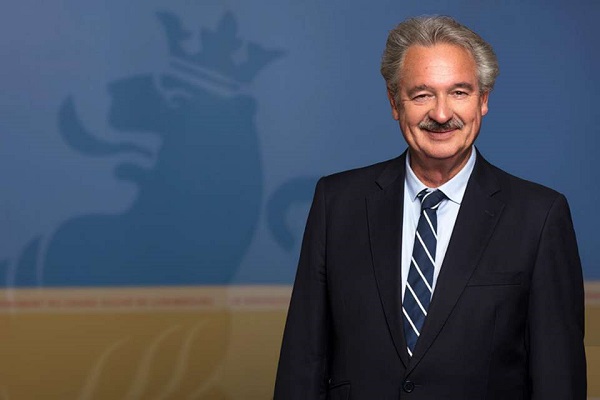 Jean Asselborn, Luxembourg's Minister of Foreign and European Affairs; Credit: SIP
The General Affairs Council (GAC) of the European Union, held on Tuesday, saw ministers, including Luxembourg's Foreign Minister Jean Asselborn, give the EU the green light to open accession talks with North Macedonia and Albania.
The informal meeting of the Council, which took place via videoconference due to the COVID-19 pandemic, allowed the EU ministers responsible for European affairs to address the issue of enlargement and the opening of EU accession negotiations with North Macedonia and Albania. The ministers agreed on the Council conclusions on the stabilisation and association process and ultimately decided to open these accession talks.
This decision follows the publication by the European Commission of the new negotiation methodology (5 February 2020) and the latest monitoring reports on the two countries in question (2 March 2020). North Macedonia was granted the status of candidate country for EU membership in 2005, while Albania obtained this status in 2014.
Luxembourg's Minister of Foreign and European Affairs, Jean Asselborn, who participated in the GAC, stated: "Luxembourg welcomes the decision to open accession negotiations with North Macedonia and Albania", adding that "this decision represents both an important signal to the candidate countries of the Western Balkans and a demonstration of the Union's continued ability to take strategic decisions in a context difficult ".
Minister Asselborn continued: "It is important to show the citizens of North Macedonia and Albania that we do not forget them during these difficult times".
Jean Asselborn also recalled that enlargement remains based on the specific merits of the candidate countries and alignment with the standards and values ​​of the EU, particularly as regards the rule of law. In this regard, North Macedonia and Albania have made many efforts in recent years and Minister Asselborn concluded by saying that "today we send the signal that the efforts are worth it and the positive decision of the Council demonstrates the reliability of the European Union as a partner for the region".